[Villains] You can't help but love them

Queen Seon-deok
By PilTa
As an avid K-drama watcher, there are characters that would immediately jump out at me and catch my attention. Sometimes, long after I've finished watching a drama, I would only be able to recall the drama through its villains.
Nonetheless…what's the point of villains? Why do stories need them? Why can't our characters just have fluffy and happy lives?

Cruel Palace
The answer is simple. Life isn't always happy. There are times that you'll experience laughter and happiness, while at other times you'll experience pain and despair. Our K-drama characters also experience all of these ups and downs and it reflects the human experience.
A villain can also shape the morale and strength of our main characters. Our villains appear evil but at the same time, they give the good guys a chance to make themselves stronger, figuratively and literally speaking. It is because of the villains that we get that overwhelming relief once the main character FINALLY triumphs over them.
If there were a prize for Best Villain, no one deserves it more than the indomitable Lady Mishil from Queen Seon-deok (played by Go Hyun-jung). She possessed great beauty and intellect, which made her very powerful in the Shilla court. During that era, women–even noblewomen, despite their status–were very limited in terms of how much power they could have. Mishil was one of the exceptions. She wielded her beauty and cunning mind to advance in the court, becoming a concubine to many powerful and influential men.
She gained power and made the very people who used to belittle her serve on bended knee. Her mere words are enough to make followers shake in fear. She would do anything to hold onto power and expelled people who become threats in her road to supremacy. She even abandoned her son with the late King Jinji when she deemed him useless in her campaign for power.
Throughout the series, she had an incredibly commanding presence on screen. I couldn't help but love her despite her evil acts. I always found myself holding my breath whenever she raised her eyebrows because, I felt like she was about to do something deplorable.
I will never forget her death scene. It took place after having a brief conversation with her estranged son, Bi-dam. She was a worthy adversary to Queen Seon-deok, so much so that even Seon-deok had to admit that she learned a lot from her nemesis. After Mishil was gone, I felt hollow and never managed to watch the series with the same gusto as before.

Queen Seon-deok
While the obvious answer for Best Villain Ever is Mishil, I would also like to mention Lady Jo (who later became royal consort) in Cruel Palace – War of the Flowers, played by Kim Hyun-joo. She started as a wide eyed, innocent, naive young lady named Yam-jeon. She had this very pleasant personality, always with a smile on her face despite sometimes being ridiculed for her lowborn lineage. She was a beautiful young girl who was a bit mischievous in the face of the strict conformity that she has to follow.
We got an introduction to her potential in villainy when she stabbed an invading Manchurian soldier (to be fair, it was all in an attempt to save her mother and herself). She fell in love and that started her downfall into the depths of evil. Her lover Hyuk, was willing to give up everything for her but turned out to be too weak to even fight for her. In her ambition to be elevated to nobility, she betrayed her soulmate and basically sold herself as a pawn in a political game of chess.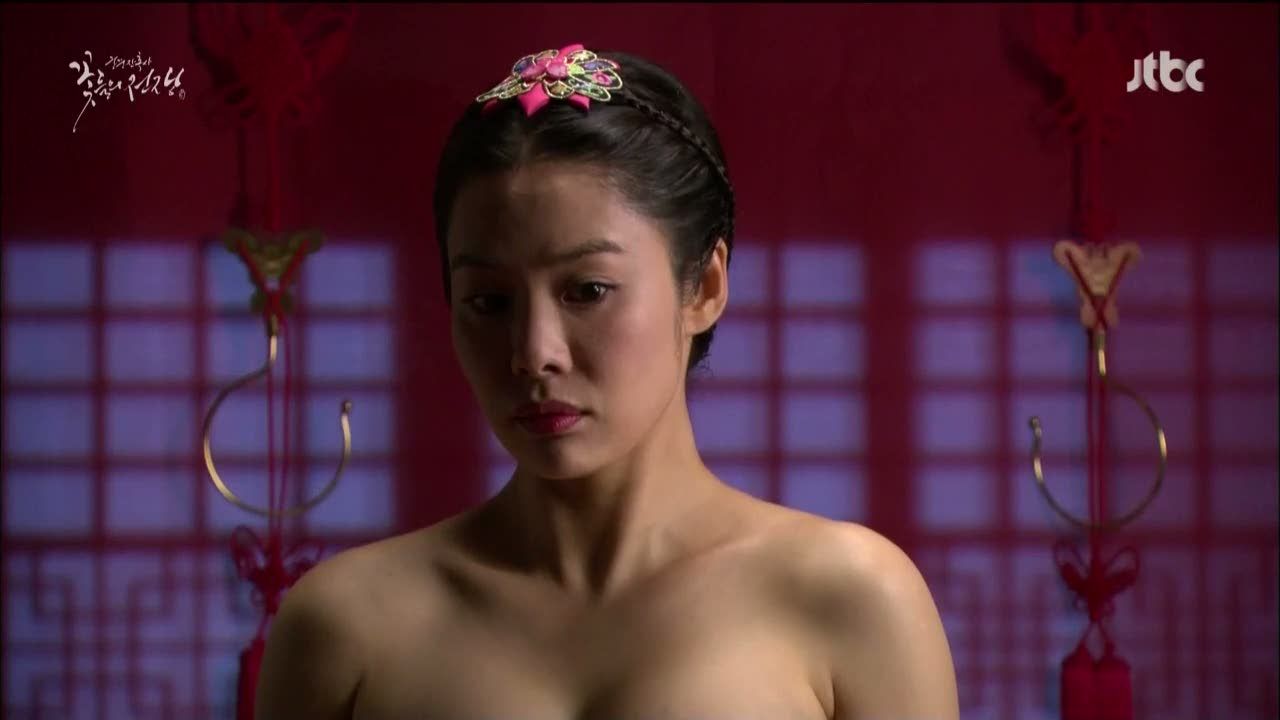 Cruel Palace
She became the king's concubine and soon found herself pregnant–with her former lover's child. She ordered her former love to be killed and that was but the start of her descent into madness. She was the poison in court that everyone knew about but was too afraid to confront. Her downfall was bittersweet in the sense that she got a bit of redemption. Emphasis on the bit, because at that point, she had done a lot of dreadful things.
I have never since seen villains quite as villainous as these two. I think that a drama is exceptional if the villain is able to bring out the brightest shine of the main character. You will love to hate them and that in itself what makes a villain great. You can't stop yourself from loving them.

Cruel Palace

RELATED POSTS
Tags: Theme of the Month