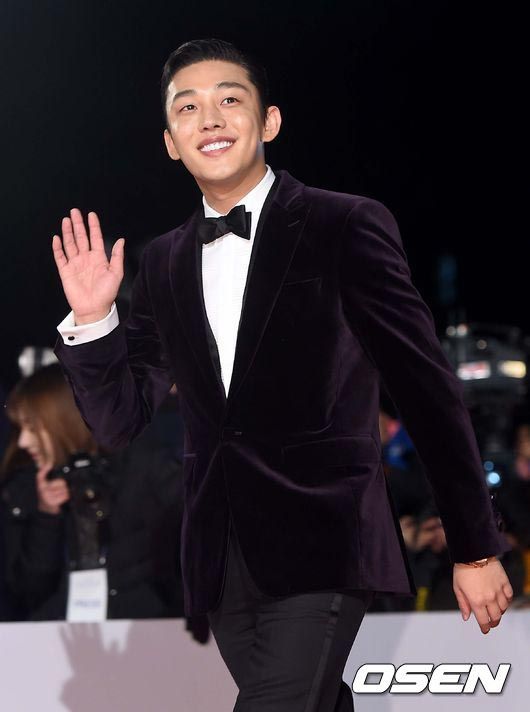 The Blue Dragon Film Awards are one of the biggest awards ceremonies of the year in Korean film, but this time the red carpet seemed more star-studded than usual, perhaps because it's such a direct contrast to the Daejong Film Awards, which were held last week amidst great controversy. Already the day before the Blue Dragons, the headlines were naming all the stars who would be attending, and it wasn't hard to read between the lines: …unlike the Daejongs.
You could easily sum up 2015 as: It's a good year to be Yoo Ah-in. He's in the best position possible before heading off to army duty in the coming year, what with multiple nominations for his two hit films Veteran and Sado, a headlining role in the current Monday-Tuesday leading drama Six Flying Dragons, and now a Best Actor win at the Blue Dragons. It doesn't get much better than this.
Unsurprisingly, Assassination, Sado, and Veteran were the big films of the night, with Ode to My Father and Beauty Inside picking up some trophies as well. I generally like the way the Blue Dragons do it — simple, classic, no muss, no fuss. The only surprise for me was Lee Jung-hyun winning the Best Actress award over bigger names like Jeon Ji-hyun, Kim Hye-soo, Jeon Do-yeon, and Han Hyo-joo, but maybe she'll be this year's Chun Woo-hee. Guess I should go watch Alice in Earnestland now.