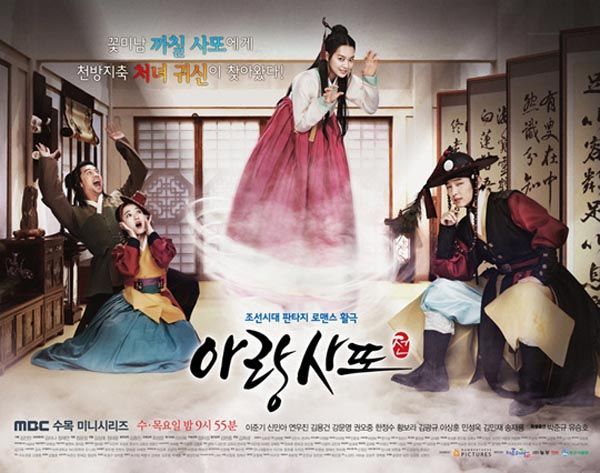 The premiere of Arang and the Magistrate is still a week away, but if you want to whet your appetite for the comedic, whimsical, ghost-human romance fusion sageuk, you're in luck: the drama is showing a preliminary special broadcast this week to introduce the show.
They're saying that it's the first time a drama has trotted out a pre-premiere special of this kind since the highly anticipated epic fusion drama Legend four years ago… which seems strange to me, but I suppose must be true. Well, if you're leaving out little cable shows like Answer Me 1997, that is, which had an "Episode 0" before launching its series. But they're framing this as a big broadcast event, so commence fanfare and hype. A rep from broadcaster MBC stated that they decided to go with the special after seeing the strength of fan/netizen response every time a new wave of information was released by the show. Can't argue with that. Lee Jun-ki has been away for three years. People need their fan fix, y'know.
Let's just cross our fingers that the show delivers on its promise. Because Lee Jun-ki can be hilarious with his sharp comic timing (especially when he remembers not to overdo it) and Shin Mina has already shown us she's adorable and feisty in supernatural heroine roles. The story takes a well-known folk tale and makes it something new with a zippy, quirky tone. And I'm just ready to love the show, if only it's good. Please don't suck!
The introductory special will air on Wednesday, August 8. Episode 1 airs next week on August 15.
Via E Daily
RELATED POSTS