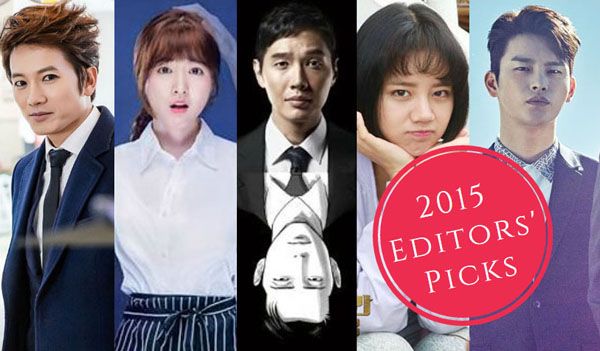 We're finally here, at the end of another Year in Review series! We warned you it'd be long this time, but hopefully you all made it through with us. We promise this is the last one! (At least till next year. Which is, eek, almost this year.)
As ever, the process of selecting our picks of the year was fraught with indecision, angst over leaving things out, bitter tears and angry rants amongst our staff as we argued for our choices. Just kidding! The arguments were civil, though I won't vouch for everyone being 100% in line with the final list—in fact, I can pretty much guarantee that nobody got everything they would have chosen on their own. But we did manage to find a consensus, and present to you our 2015 Editors' Picks.
Thanks again to our dedicated, loyal staff of writer minions—HeadsNo2, gummimochi, LollyPip, dramallama, odilettante, Saya, and awcoconuts—we're grateful for your constant efforts in helping spread the drama love, and to have your contributions to our year-end wrap-up. Here's to another year of drama-filled goodness!