Dal Ja's Spring: Episode 2
Episode 2: "Can Love Be A Business Transaction?"
We pick up where we left off… with Dal Ja wondering why Kang Tae Bong is here and why he's passing himself off to her co-workers as her boyfriend…
Dal Ja doesn't remember what happended the night before, so Tae Bong fills in the blanks. Far from taking advantage of her (which is the conclusion Dal Ja immediately jumps to, as she's wont to do), Tae Bong spent the night sitting in the hotel room with Dal Ja while she drowned her humiliations in an assortment of liquors from the mini-bar.
Humiliated and resentful, Drunk Dal Ja had decided she would take her revenge upon Sae Do for so coldly dumping her and making her a joke at the office. She figured she would start by contracting Tae Bong as her boyfriend for a month, for a steep fee (equivalent to $3,000), at 3 hours per day for 30 days. Basic physical contact, such as hand-holding and the like, will be included in the contract price, with deeper contact to be made at $20 per incident. Should either side develop genuine feelings for the other, the contract immediately becomes void.
Gradually recalling these facts, Dal Ja's horrified at the idea, and insists the contract is void. She was drunk; it's invalid. But Tae Bong stands his ground, saying a contract is a contract, and he checked with her five times before agreeing. Moreover, she already paid him his fee via internet banking transfer, and he insisted that the fee was nonrefundable, which she also agreed to five times. Tae Bong tells her she can make use of his services for the month, or give up the money.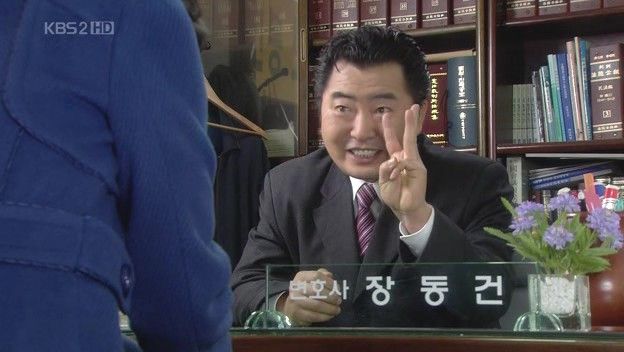 She goes to a lawyer, intent on litigating back her $3,000. (Observant viewers, note the lawyer's name: Jang Dong Gun, which is a bit of an inside joke. Jang Dong Gun was Chae Rim's love interest in her breakout role in the drama All About Eve, one of the earlier Hallyu/Korean Wave hit dramas.)
The lawyer assures her he'll get back her money — but at a fee of $3,000. Either way, Dal Ja's screwed.
Since she's already spent the money, Dal Ja decides to make use of Tae Bong's services to get her revenge on Sae Do. Dal Ja's "unni" and senior co-worker, Go Soon Ae, insists Dal Ja's being childish and stupid, but Dal Ja's determined. Especially seeing Sae Do around the office, pretending nothing's wrong and flaunting his relationship with Seon Joo. She'll get him to fall for her, then humiliate him in front of everyone, like he did to her.
Dal Ja enlists Tae Bong to come to her company New Year's Eve dinner, going so far as to deck him out in expensive designer clothes and providing him with a script as to his background and profile, so as to impress everyone. However, Tae Bong sells the clothes and arrives dressed casually, and deviates from the planned script. Dal Ja angrily takes him aside and berates him for disrespecting her. This meant a lot to her, and he just made her look a fool in front of everyone.
Tae Bong wonders if Dal Ja is so completely lacking in self-confidence that she she feels she needs a boyfriend with a fancy job or a foreign car to have worth. Furthermore, if she's going to these lengths to exact revenge on Sae Do, she should examine if she even loved him: "If you didn't love him, you don't need revenge. And if you did love him, then you wouldn't be thinking of things like revenge."
To which Dal Ja fires back: "Do you think this is because of love? It's not because of love. It's because of my pride. If it really was love… then I wouldn't for a moment have felt this bad or my pride so trampled. You might wonder what's so great about pride, but for me? For me, pride is important. Because I've come this far holding onto one thing, and that's my pride. To be at this age without a man, I've endured stubbornly holding onto my pride."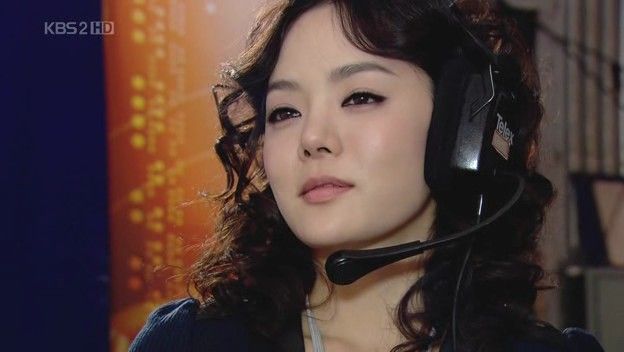 Dal Ja and her co-workers are interrupted by an urgent call into the office on a emergency. They go into overdrive, trying to pull off their New Year's Eve live broadcast successfully. In the chaos, Dal Ja is pleasantly surprised when Sae Do and Seon Joo both come to her aid, and Dal Ja appreciates that despite what may have transpired, they are her teammates.
After the broadcast, Sae Do approaches and tries to reinitiate things with Dal Ja. This is the moment she's been waiting for — the moment of vindication, where she can reject him cruelly and laugh. But somehow, after cooperating successfully in the midst of crisis, the sting has gone out of her feelings, and she instead extends an olive branch. They clearly weren't cut out to be lovers, so why not try being good friends?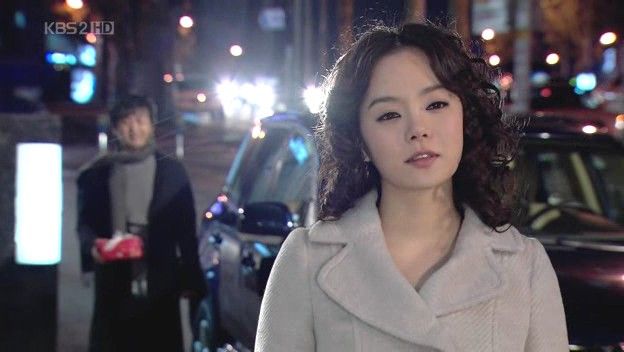 When Kang Tae Bong repeatedly calls, she ignores him, prompting him to find her in person. She tells him she's decided to stop with the revenge nonsense, and won't be needing his services anymore. Tae Bong's confused, and she explains that she's just aged another year. She'll try doing the mature thing, and consider this an expensive lesson learned.
Perhaps feeling both chastened at Dal Ja's earlier outburst and burgeoning interest, Tae Bong counters, and says this is the perfect time for Dal Ja to make use of his services. She can practice dating with him, and use up the month on their contract.
Just then, mysterious men reappear and give chase, prompting Tae Bong and Dal Ja to flee. They start running through the streets, ducking for cover to escape capture.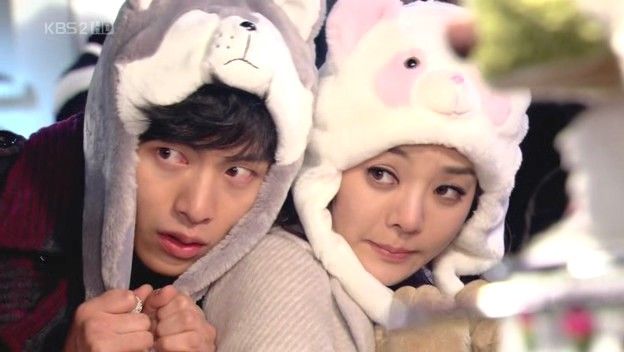 Tae Bong offers little explanation, only that they are troublesome debt collectors. As Dal Ja and Tae Bong evade the men, they find themselves enjoying the running, like energetic, carefree teenagers.
As Dal Ja and Tae Bong stop in an alley to catch their breath, Dal Ja is caught off-guard by her own wild imagination…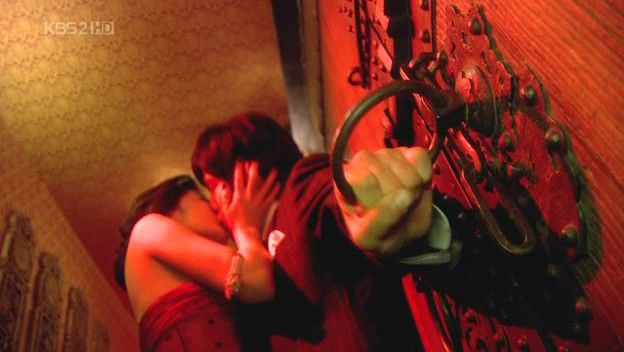 Tae Bong shrewdly picks up on Dal Ja's weird vibe, and teases her about her fantasy. If she imagined a scenario involving kissing him, he could indulge her fantasy in a real-life example instead.
Dal Ja denies it, and as he teasingly presses on, they're interrupted…
(end of episode 2…)
Tags: Chae Rim, Dal Ja's Spring, Lee Min-ki