Dal Ja's Spring: Episode 20
Episode 20: "What It Is To Live As A Woman"
Dal Ja is summoned by her mother and grandmother, who tell her to hurry and fix a wedding date…
Dal Ja objects, saying they've never discussed it before, but her mother insists she's not getting any younger. They're already living like a married couple anyway.

Dal Ja then gets summoned by Tae Bong's mother, who tells her she'd better not push for marriage right now. There's a time and place for everything, and right now Tae Bong needs to focus on work.
At home, Dal Ja's unusually quiet, wondering if she should bring up marriage, or leave it alone. Tae Bong is equally quiet, having found out about Handa Home Shopping's upcoming merger, and wonders if he should tell Dal Ja. They wrestle with their dilemmas separately.

The rumors of a merger at work turn out to be true, as Dal Ja's co-workers find out, and worry over the impending layoffs that are sure to come. As soon as the big meeting is over, they all rush to observe, and everyone's shocked to see Tae Bong there, Dal Ja most of all. She knew he was working late every night on a big case, but had no idea it was her company, or that he was working with Su Jin.
Dal Ja asks why Tae Bong is there, but he's called away by his boss, and tells her they'll talk about it later.
That night, Dal Ja waits up for Tae Bong, but he's not home by midnight, so she goes to Tae Bong's office, where he's working late with Su Jin.

Su Jin puts her head on Tae Bong's shoulder, saying how she missed it. He tells her to get up, that they're working, but she insists that she'll just rest for five minutes. Tae Bong doesn't like it, but he doesn't do anything, either.
Little do they know that Dal Ja's watching from the open doorway….
When Tae Bong gets home, Dal Ja's waiting up. He apologizes for not telling her earlier, but he couldn't talk about it to anyone. She asks why he didn't tell her he was working with Su Jin, and he says because he knew she'd be bothered by it. Dal Ja's upset, but Tae Bong coolly says that even in the future, he can't talk about the case with her, and he won't tell her about Su Jin either, because the only thing between him and Su Jin is work. None of Dal Ja's odd fantasies will happen anyway, so he won't talk about it, since it'll just make her feel bad.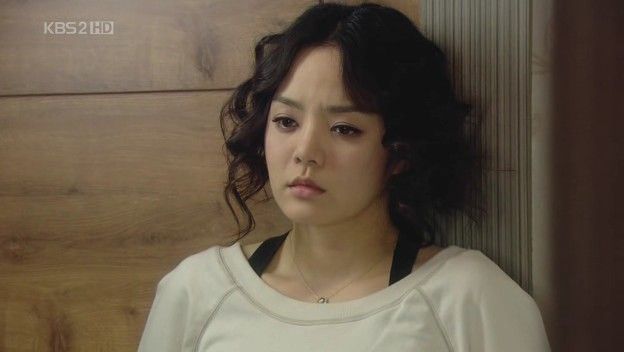 Dal Ja's tired and disappointed, but doesn't tell him she saw them at the office. She just goes into her room. Tae Bong tells her through the door:
Tae Bong: "I'm sorry, for not being able to make you feel better."
Dal Ja's thoughts: "Those aren't the words I want to hear."
Tae Bong: "But still, can't you trust me?"
Dal Ja's thoughts: "That's not what I want to hear, Tae Bong."
Tae Bong: "I wish you would."
Dal Ja's thoughts: "What I really want to hear is…"
Tae Bong: "Sleep tight."
Tae Bong goes into his room and looks at a small box (which could only be a RING!), which he puts away.

Sae Do's still trying to get on Seon Joo's father's good side, and goes to play racquetball with him. Unfortunately, he gets his ass kicked. Dad then invites Sae Do for cocktails, which Sae Do can't drink (recall his faux pas in Episode 3 when he threw up all over Dal Ja), but he's unable to decline. So, he goes along with it.
The next day, Sae Do wakes up, hungover. Seon Joo asks why he's putting himself through all that to keep up with her father; he could have stopped at any point. But Sae Do says he understands her father, looking after his only daughter. He's the guy who impregnated her, and if Sae Do were in that position, he would've broken his legs.
Seon Joo says her father doesn't hate him. He brought the drunken Sae Do all the way home by himself. If he really hated him, he wouldn't have bothered with him in the first place. So he can have a little hope.
Dal Ja's still quietly upset when Eom Ki Joong comes to see her at the office because he's worried about her. He tells her, I know I'm not very important to you, but you're important to me. If you ever need me, whenever, come to me.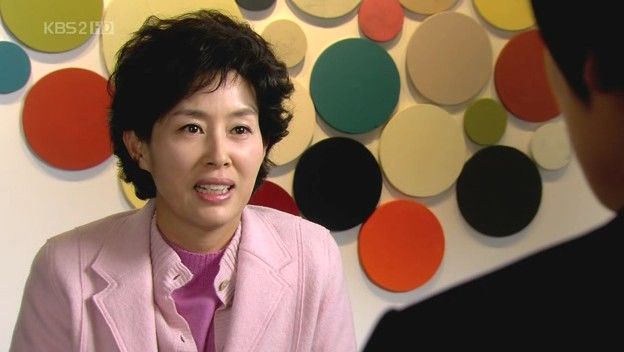 Dal Ja's mother meets with Tae Bong because she's worried about Dal Ja, and asks if something's wrong between the two of them. She also brings up the subject about getting married. She knows Dal Ja's feeling stifled at not being able to bring up the topic to him, but her mother would like it if they got married.
Tae Bong's mother goes to Tae Bong's office and runs into Su Jin. Su Jin tells Tae Bong's mother she intends to start over with Tae Bong. She says that for the moment, Tae Bong can't say anything because of Dal Ja, but she's sure he'll come around later. Tae Bong's mother seems glad at seeing Su Jin again, and invites her to dinner.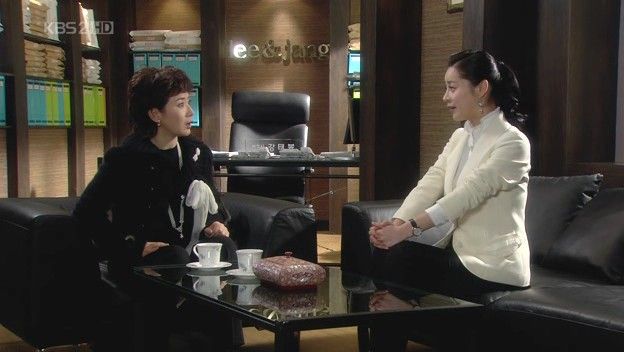 However, she also calls Dal Ja and invites her to dinner, so when everyone arrives, it's an awkward party of six. Dal Ja feels shabby next to Su Jin, who takes on the role of girlfriend, preparing Tae Bong's food for him and flattering everyone. All Dal Ja can do is sit and eat. Su Jin is very confident and smug that Tae Bong's family likes her better.
Outside, Su Jin comes up to Dal Ja, and tells her over-sweetly how it must be very difficult for Dal Ja to see how well Su Jin is being treated by Tae Bong's family. After all, they go way back, and Dal Ja must feel left out. Aw. Dal Ja prays to god to give her the patience not to dump her cup of hot coffee in Su Jin's face.
Dal Ja's managing okay until something Su Jin says gets to her: Su Jin says she's worried Tae Bong might marry Dal Ja out of responsibility when he doesn't love her.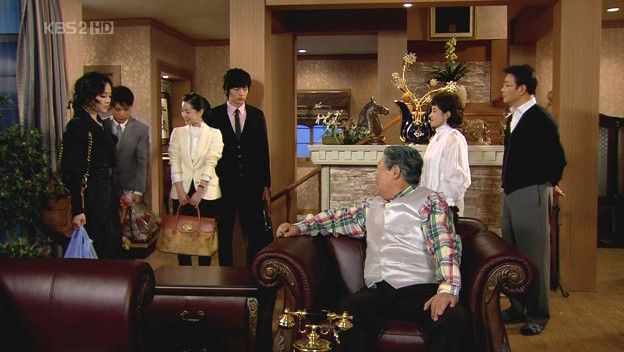 Feeling like crap, Dal Ja leaves early, asking Tae Bong to let everyone know she was feeling sick. The adults are affronted that Dal Ja left without greeting them. No matter how bad she was feeling, that was bad manners of her.
Tae Bong's mother sits everyone down and prepares her announcement. She wanted Dal Ja to be there to hear this, but she'll have to just tell Tae Bong and Su Jin. She wants Tae Bong to sit down with the other family and settle wedding plans next week. She wanted to take her time, but it seems that won't do. Tae Bong immediately objects, assuming she's trying to take control and force him to marry Su Jin:
Tae Bong: "I'll decide when I'll marry. And with whom."
Mom: "It's because I'm afraid Dal Ja's going to age away, that's why!"
Tae Bong: "What did you say, mother?"
Mom: "You've gone so far as to live with someone's precious daughter — how much longer are you going stay unmarried and make everyone upset? On top of that, it's obvious you'll be going to the office everyday and running into Su Jin. What woman would like that?"
Su Jin is shocked. She objects, but Tae Bong's mom tells her to give up on him. She isn't thrilled about Dal Ja either, but if Tae Bong likes her, what can she do?
The rest of the family is in agreement. So long as Dal Ja's family have no objections, they want to start plans right away.
Meanwhile, Seon Joo's father comes to the office to say goodbye; he's going back home to the States. While they're waiting for Seon Joo, her father tells Sae Do, when Seon Joo was 5, her mother left them. She thought her mother died of an illness, but in actuality, she didn't die; she ran off with another man. So Seon Joo grew up lonely, and didn't form strong attachments to people. But when her father sees how she looks at Sae Do, her gaze is warm. Her father tells Sae Do that it might take some time, but don't give up. Treat her well, and love her. Sae Do promises he will.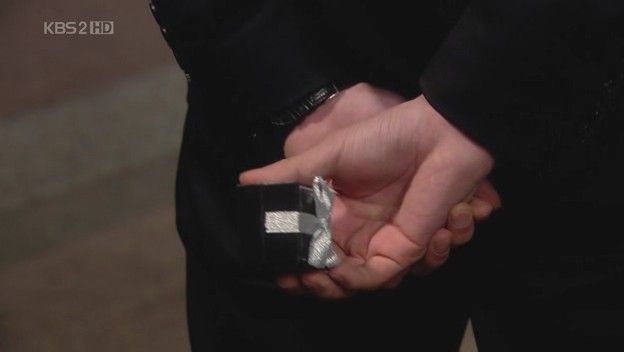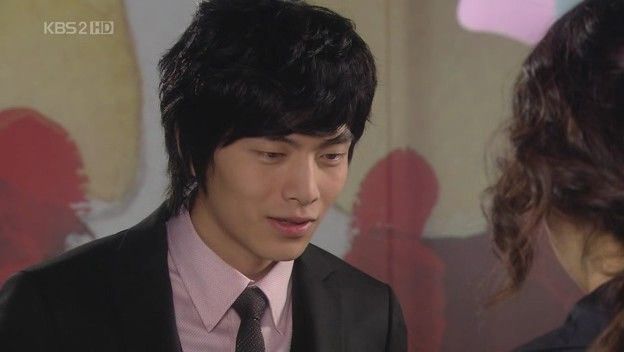 Tae Bong goes home, happy and ready to propose, but Dal Ja's not there. She's gone to her mother's place, where she hears that her mother talked to Tae Bong about getting married. Seeing Dal Ja's horrified reaction, her mother wonders if Tae Bong responded badly, if he doesn't want to get married, if he said something negative. But Dal Ja just rushes out. She recalls what Su Jin said, about thinking Tae Bong might propose to her out of responsibility.
In front of her office, she runs into Tae Bong. He talked to her mother, Go Soon Ae, Wee Seon Joo, and finally decided to wait for her. Hiding the ring behind his back, he asks how she is, saying, "Actually, I have something to say to you. Um…… I don't know how to say something like this. So, Dal Ja….
But Dal Ja interrupts him: "I… I'm having a rough time. This is really hard for me, Tae Bong. Should we…. break up? Let's… break up."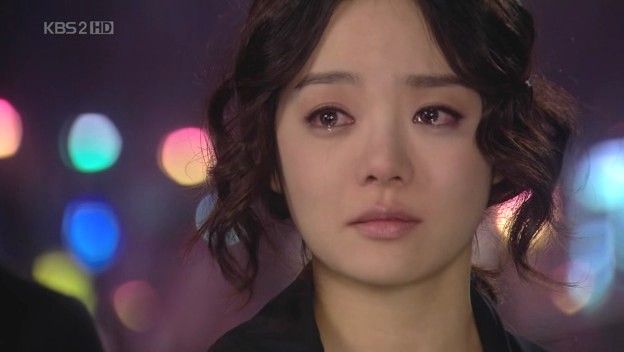 Tags: Chae Rim, Dal Ja's Spring, Lee Min-ki