MBC's Auction House: Episode 1
Anyone else catch the premiere of the new MBC drama Auction House? Ever since I heard about the new format they were attempting, I've been keen on seeing if the show was worth watching, despite not having particular interest in auction houses or the goings-on thereof. Auction houses as a backdrop for other, more exciting events (no matter how ridiculous — Charmed, anyone?) are great; as an entity in itself, I'm unconvinced.
I really wanted/still want Auction House to be good, for a couple different reasons. First off, I'm looking for a decent non-historical drama to watch and I'm impatient for the new round to start up. Second, it looks pretty nice (that screencap above, for instance, is an impressionistic rendering of the opening scene on a busy city sidewalk) — not incredible, but very good, although that could just be the excellent Mickeybaby rips (if you haven't switched over to Mickeybaby, you don't know what you're missing). Also, it's attempting what Air City initially wanted to do but couldn't pull off, which is a multi-season storyline with actual discrete episodes. I'm all for giving people props for trying something new…
…if only they could actually pull it off! More on that later.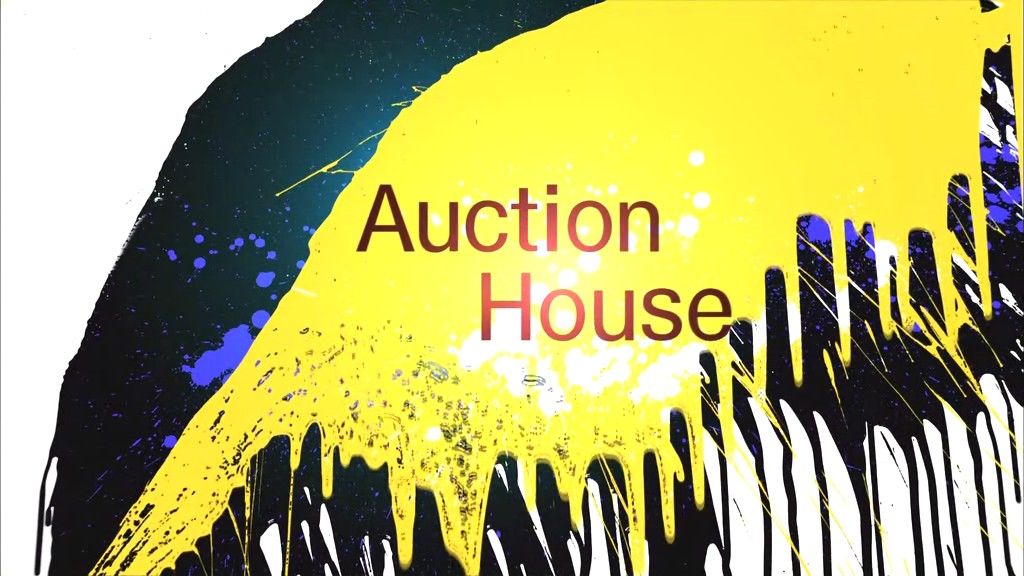 Aesthetically, Auction House doesn't break new ground, though I hope they incorporate the art motif more into its visual composition.
As that article (linked above) states, Auction House is deviating from the standard kdrama form with more stand-alone, less-serialized episodes. There are only twelve episodes in the first season, which will air one episode per week (Sunday nights). Furthermore, there are several PDs in a rotating roster; each will put his own mark on his respective episodes, crossing genres as well.
As for the story…
We'll start with this guy: OH YOON JAE, played by actor Jung Chan. Yoon Jae gets roped into joining the auction house as its art specialist, somewhat against his will, but let's first talk about the actor.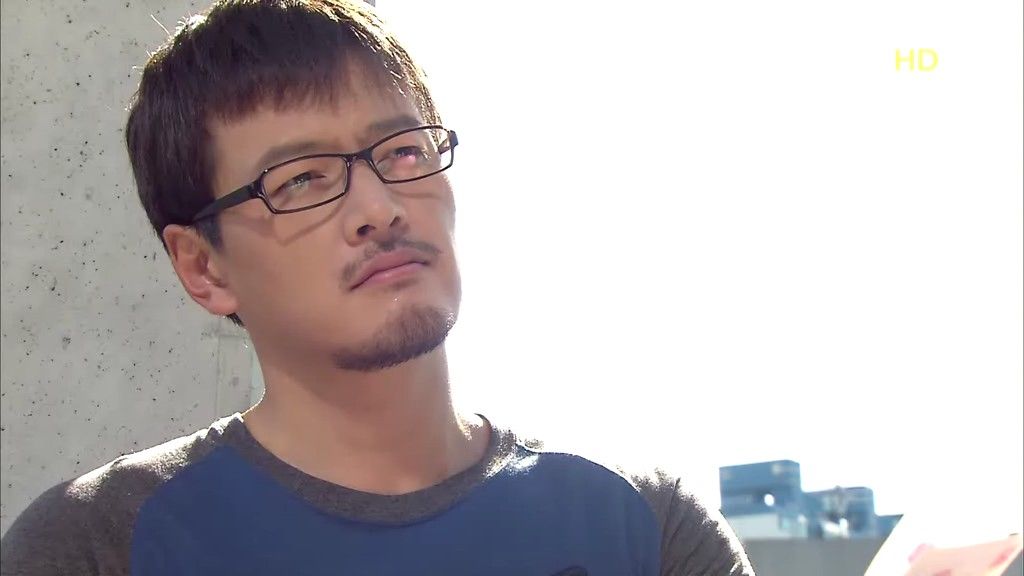 I last saw Jung Chan as the second male lead in SBS's Lovers, starring Kim Jung Eun and Lee Seo Jin. Let's get this out of the way: I did not care for Lovers.
My reaction to Lovers doesn't have to do with its quality; I admit it's a decent drama. I started out thoroughly enjoying it. But after about six to eight episodes I started disliking every character, and halfway through its twenty episodes I was in full-blown give-me-a-gun-so-I-can-shoot-them-or-at-least-blind-self disgust mode. Except for its saving grace, and that was Jung Chan.
For someone of his age and ability, he's had a pretty low-key and under-the-(mainstream)-radar career. He manages to give off a very self-assured, charming air without seeming dickish — but hints at just enough bad-boy rebelliousness to keep him from seeming boring and milquetoast. (Believe it or not, that's the vibe I got — boring and milquetoast — from Lee Seo Jin's character; and he's the one who was supposed to be the badass gangsta honcho. I feel sacrilegious criticizing the much-lauded Lee Seo Jin, but THAT, my friends, is the corrupting power of Lovers.)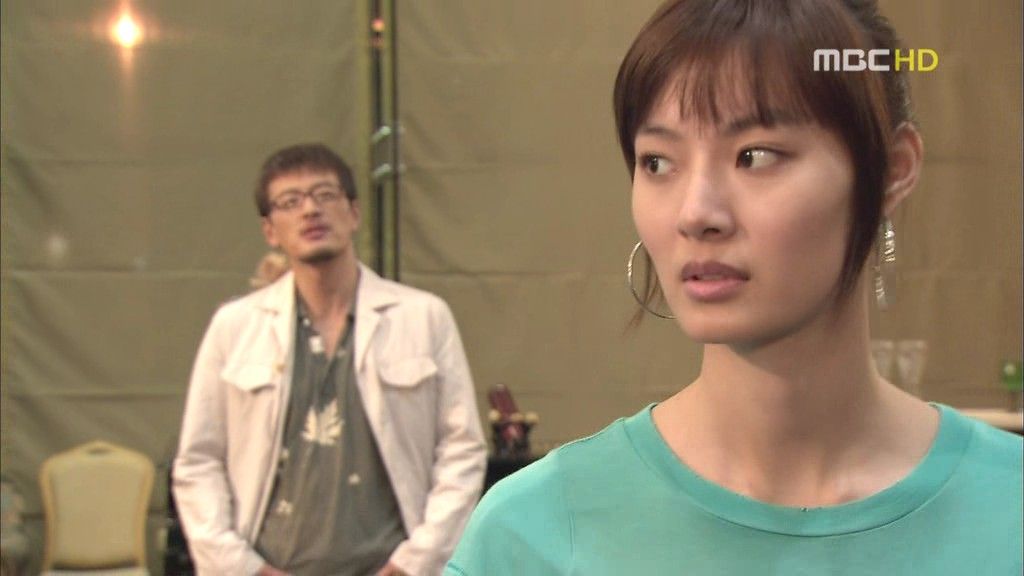 Anyway. Just to clarify, Jung Chan isn't the technical "main" character in the ensemble — he's just the most interesting, and by far the best actor, so I bet he breaks out of the pack and steals everyone else's thunder. The actual lead would have to be CHA YEON SOO, with whom his character Yoon Jae gets off to a bumpy start. (The actress playing Yeon Soo is Yoon So-yi, who was so much better in Goodbye Solo. I'm disappointed. I just hope that her character improves (clumsy-cute wears thin), but I have hope since I've seen her do much better.)
They first meet when Yoon Jae bumps into her — literally — on the street and overturns her smoothie stand, but as he's being chased, he doesn't make the proper apologies before dashing off. He's caught and brought to his former boss, whose company Yoon Jae left five years ago after having caused some sort of problem, which cost his boss an amount he'd never be able to repay. (Sounds dire, but I'm guessing it has to do with valuable artwork.) The fedora-wearing boss dangles a carrot in front of Yoon Jae — he knows where a painting is that Yoon Jae's hot to find, but in exchange, he has to work for him again. Just for one assignment, and then he's free to go.
Yeon Soo finds Yoon Jae's behavior rude and irritating, and it rattles her for her interview for a job at the auction house, where the interviewers find her bright and promising, but without the appropriate art background. The boss, Director Min, doesn't want to hire her, but she's persuaded by her boss, Mr. Fedora Lover, who convinces her that Yeon Soo is the best applicant for the job; in fact, she reminds him of Director Min when she first started. Yeon Soo gets the job — ironically, the job title is "specialist" but she doesn't yet have a specialty. (Does that make her a general specialist? Ah, oxymorons.)
Yeon Soo meets the other auction house employees, who are, from left to right: Director MIN SEORIM, played by Kim Hye-ri; NA DO YOUNG, wine specialist, played by Jung Sung Woon; and JUNG NA KYUNG, the jewelry and antiques specialist, played by Lee Yoo Jung. (She's not happy to meet their new art specialist, her smoothie-stand-violator Yoon Jae.)
Thus Yeon Soo is brought into the auction house with little instruction and little training, to be initiated into the work through trial by fire. But — and this is why I find Episode 1 so weak — it's really more like a trial by candlelight.
Plot in a nutshell: There are two storylines. Yeon Soo makes a mistake her first day on the job, and Seorim and Yoon Jae work together to acquire a valuable painting.
Seorim and Yoon Jae clash over their starkly differing approaches to the task. Her method is to try to persuade the wealthy owner of a Van Gogh painting to submit it for inspection and agree to sell it in their upcoming auction. Her approach is logical and cool but ultimately ineffectual.
On the other hand, Yoon Jae, as with everything, goes balls-out and treats the matter more decisively: He makes a pointed comment suggesting that the man must know the painting's a forgery. Naturally, this offends the man, but his tactic in the end proves successful in winning his consent.
A sticking point occurs, however, when the very very bad actor playing one of the inspectors tells them, in English, that the painting does appear to be real, but cannot be certified without official documentation. (He was awful in his two lines in Air City, and he's awful here. Someone at MBC must really love him. It's just a shame that good actors tend to speak horrific English, and English speakers tend to be horrific actors. The scene is a mix of both.)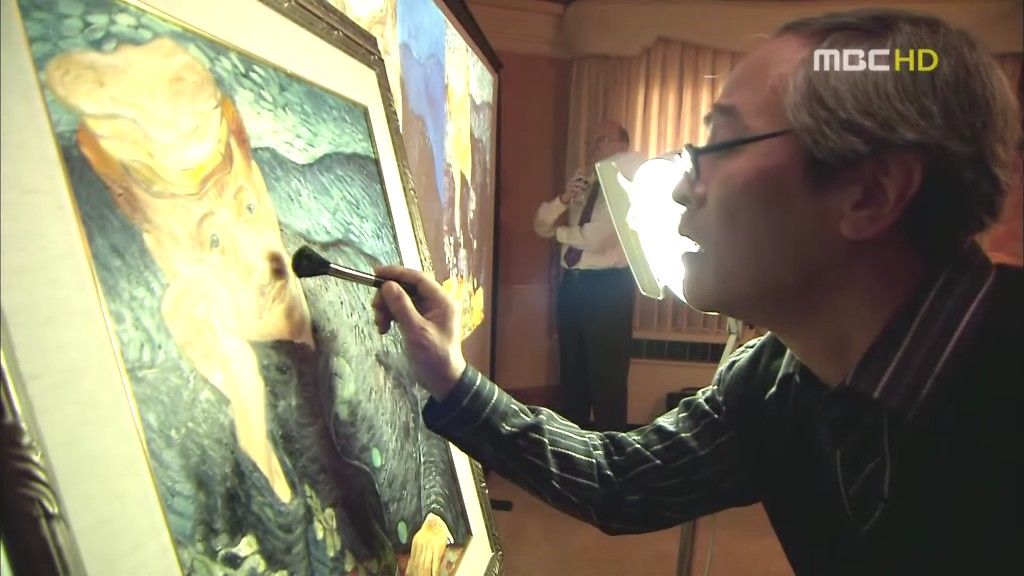 As a result, the Van Gogh is unable to be sold in the upcoming auction. Yoon Jae vows to prove its veracity and assures the wealthy owner that he will be successful. He also takes this as his cue to leave his job at the auction house — he only came back to fulfill his obligation to Fedora Boss, and now he's free. Seorim challenges him for quitting so quickly, but he doesn't care.
This creates a huge problem, as their main item in the auction is now gone. The auction house is striving for international prominence to be on par with Christie's, and nothing they currently have is sufficiently big-ticket enough to take its place. Conveniently, Yeon Soo's mistake helps with that.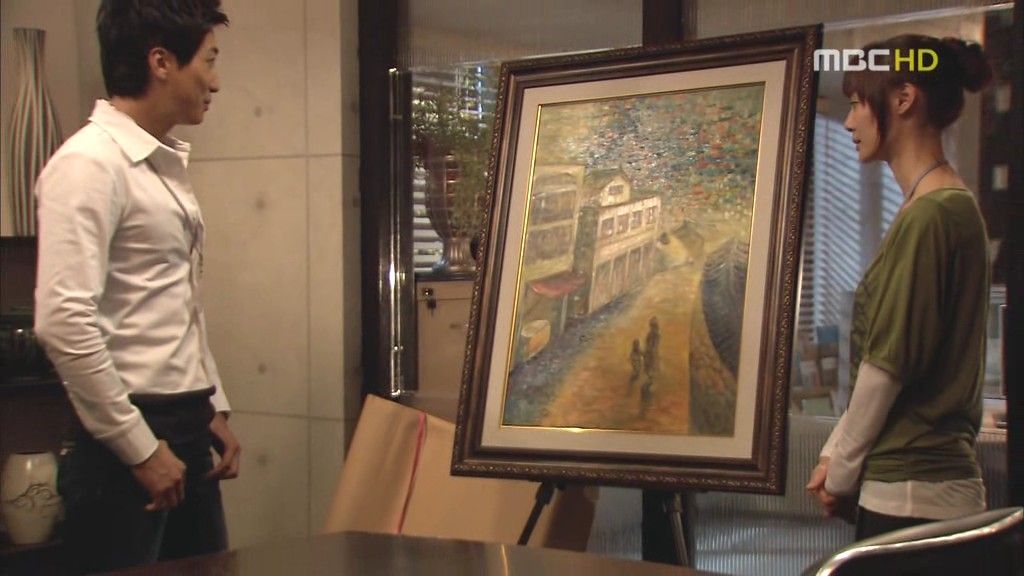 Initially, Yeon Soo screws up with a new client — she doesn't know proper procedure and accepts a binding contract for a painting before going through any of the basics, like inspection for validity. To correct her mistake, she's sent to return the painting and cancel the contract with the client, who refuses.
She tries to persuade the seller to change her mind in a series of attempts, finally succeeding when the seller's husband refuses to sell. The painting has sentimental value and he won't sell at any price! … Until he learns the painting is valued at more than $2 million and decides he really meant $2 million was his selling price.
And now the auction house has a big-ticket main item for sale. Yay! (Yes, I'm oversimplifying. But really, not by much.)
They sell the painting for upwards of $3 million, the sellers are ecstatic, Yeon Soo has learned a valuable lesson — and so has Yoon Jae, who comes back! 'Cause he's not a quitter after all.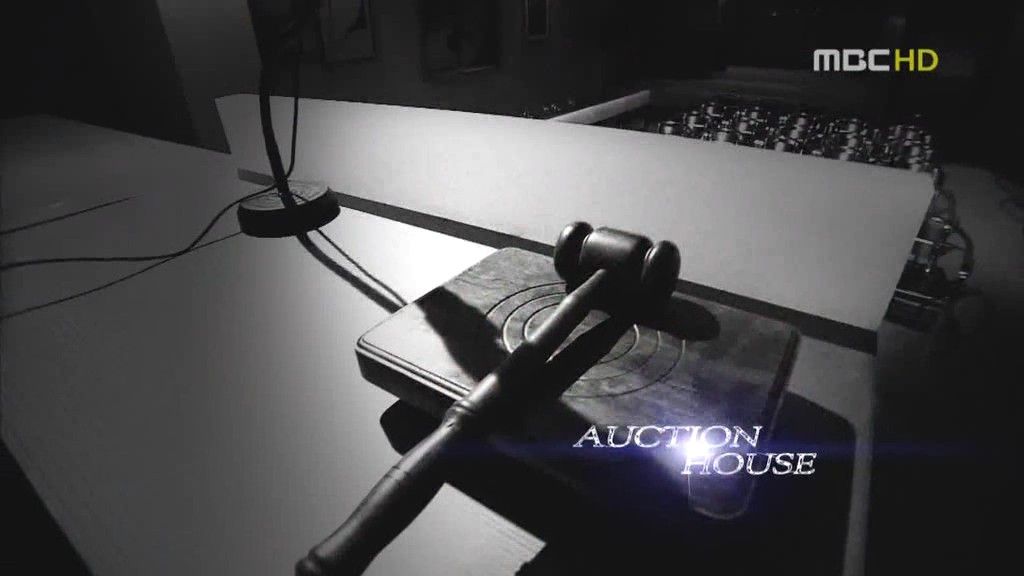 Additional thoughts:
Execution: decent.
Acting: decent.
The look/feel of the series: decent.
The story: decent, but unexciting.
And herein lies the problem: If Korean dramas are going to try modeling more series after American ones, they can't just decide that FORMAT is the only thing they need to copy. American series are different in more than just structure — constructing one stand-alone episode per week is NOT enough. The focus of the series needs to shift entirely — away from the Episode 16 climax of standard kdramas, and toward well-paced plot delivering consistent conflict. Kdramas often get away with having some episodes sustained by very little story content, largely because the overall push of the series and the actors are so winning. But as a stand-alone episode, Episode 1 was weak. You need bigger story. You need more conflict. You need MORE.
Korean dramas have mostly been unable to do this successfully. Air City attempted it by dividing their stories into four-episode chunks, but we all know what I thought about that. (Or do you?) Actually, the best drama that I can think of which exemplifies this are the early episodes of Soulmate. Although you had running storylines (the romantic relationships), each episode was about a specific relationship "issue" — like the episode where Su-gyeong and Phillip argue about going Dutch, or when Yu-jin feels embarrasses herself on a date, or when Dong-wook has to fend off a crazy lying ballerina, or when both genders try to decipher the relationship "code" of the opposite sex. Perhaps Soulmate's success in this arena comes from its roots in comedy (it's a hybrid comedy-drama; director Noh Do Chul got his start in sitcoms). Korean sitcoms — for all their flaws — are much better at stand-alone episodes. The Nonstop series has generally done this well, better than High Kick, whose storylines were more ongoing, in the vein of family dramas.
The reason I still have hope for Auction House is because (1) the directors rotate, so maybe next week's will be better, because I really disliked the directing in Episode 1, and (2) Episode 2 looks like it'll be in the mystery-crime-whodunnit genre when the painting goes missing. Looks much more interesting. I hope.

RELATED POST:
Tags: Auction House, first episodes, Jung Chan, Yoon So-yi