Shiny, bright new faces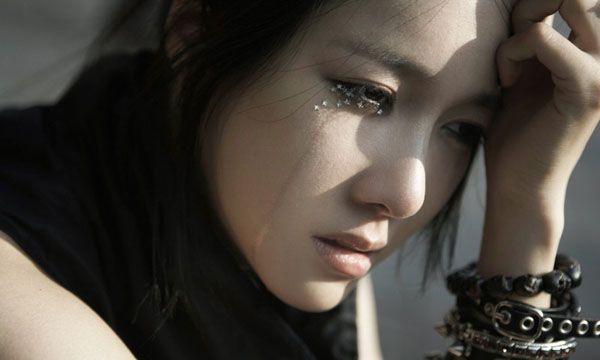 "Legend"'s Sujini, actor Lee Jia
"Which new talents shine most brightly in drama-land?"
My Daily asked three experienced industry insiders (drama manager at KBS Lee Sung Joo; SBS's drama department chief Gu Bon Geun; and MBC's CP Jo Joong Hyun) to help in assessing some of the more notable new faces to pop up in the past year.
One of the first names to come to mind has to be Lee Jia — for whom her current role as tomboyish Sujini in the hit fantasy-historical drama Legend is not only her first leading part, but her ever. (For those who aren't familiar, Lee Jia studied graphic design in New York as her first career path.) In the words of Legend's director Kim Jung Hak, who spared no praise:
"Prior to filming the drama series, she underwent intense acting training. On top of that, Lee Jia is bold and has strong ambitions for her acting, and works very hard. She integrates into the cast so well that it's difficult to believe she's a new actor."
SONG OF THE DAY
Nuevo Discos – "Drive By the Sea" [ zShare download ]
Audio clip: Adobe Flash Player (version 9 or above) is required to play this audio clip. Download the latest version here. You also need to have JavaScript enabled in your browser.

Lee Jia
She also rocks the pseudo-goth pretty well, considering her character(s) in Legend are alternately feminine (Black Phoenix Seoh) and exuberantly boyish (Sujini). At least they were in the first three episodes before I lost interest. Despite her lack of acting experience, Lee Jia's performance has been strong enough to earn her all-around praise and widespread public interest:
In her debut role, she stands shoulder-to-shoulder with prominent stars and manages to display natural acting skill, rising to stardom and creating a huge sensation.
Not bad for a rookie.
Another new actress garnering just as much attention as Lee Jia this year is Park Min Young, whose debut role came as bimbo-riffic Yumi in the family sitcom Unstoppable High Kick. She followed that with a lead role in the drama I Am Sam, and although she still has yet to prove herself as a serious actor, she's got stardom written all over her. That, and a gorgeous nose. *Envy*

Park Min Young, Kim Dong Wook
And, of course, we can't forget Kim Dong Wook, perhaps better known as the cute, nosy Coffee Prince Jin Harim. Although he wasn't necessarily the most traditionally good-looking of the three Princes (after all, he had to hold his own next to pretty-boy model Kim Jae Wook and tough-guy model Lee Eon), Harim stole the show with his goofy, adorable antics and good humor:
His character expressed himself with outrageous expressions, and his natural dialogue delivery and acting earned him lots of positive feedback.
Aside from these three front-runners, there were some other notable new stars, such as Song Chang Eui in SBS's Golden Bride, who started out acting in musicals before earning a lead role in Golden Bride. Others include Park Chae Kyung, Jin Lee Han, and Kim Jisuk (wasn't Kim Jisuk around for a while?).
But with all things come caveats:
If these new actors are unable to show growth into the next phases of their careers, their ascent as stars could tumble in a flash. That's one reason there will be even more interest in seeing the shape of their futures.
Because who doesn't love to witness a good fall from grace? Schadenfreude demands we enjoy the downward spiral even more than all the praise on the way up!
RELATED POSTS
Tags: Coffee Prince, I Am Sam, Kim Dong-wook, Lee Jia, Legend, Park Min-young, Unstoppable High Kick