Keeping his skills — and knives — honed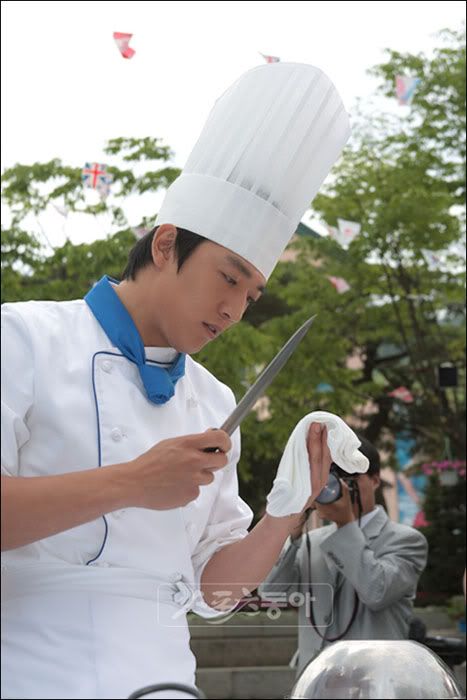 The cast of SBS's new Monday-Tuesday drama Gourmet chose Gangwon-do's Vivaldi Park for their press conference on May 29, which included a display of some knife skills and cooking talents of two of the series' leads, Kim Rae Won and Kwon Oh Joong.
In the drama, Nam Sang Mi plays a foodie columnist who becomes Kim Rae Won's love interest, a role that was reportedly dangerous to her figure, given the many eating scenes filmed late at night. On top of that, Kim Rae Won's reputed cooking skills weren't exaggerated ("His food was delicious," Nam Sang Mi says) and she ate more than usual.
The 24-episode drama also stars Kim So Yeon and Won Ki Joon and starts on June 16, after the short drama Tokyo Shower.
SONG OF THE DAY
Starbow – "Big Surprise" [ Download ]
Audio clip: Adobe Flash Player (version 9 or above) is required to play this audio clip. Download the latest version here. You also need to have JavaScript enabled in your browser.
RELATED POSTS
Tags: adaptations, Gourmet, Kim Rae-won, Nam Sang-mi