Kim Yuna in a rare off-the-ice performance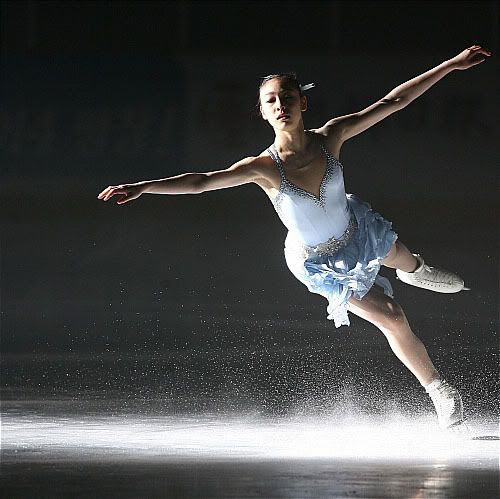 Wow, that was fast. World-famous figure skater (and reigning — two-time — world bronze medalist) Kim Yuna showed her little-known singing skills when she recorded a segment as a guest on SBS's new program The Star Show on May 8. The segment is to be broadcast on the May 12 episode, but the clip is already online.
Kim Yuna professes to enjoy going to karaoke rooms (noraebangs) frequently, and sang the song "만약에" (What if), originally performed by Girls Generation's Tae Yeon — which you may recall receiving significant airtime in the recent drama series Hong Gil Dong.
Granted, it's not exactly a perfect performance, and she chose a difficult song to perform live — but dude, I'm not going to rip on the singing skills of anyone who can propel themselves more than their own body length through the air while spinning multiple times and landing upright on the edge of a blade. Mad respect to skaters (figure and otherwise).
(And besides, she still sounds a lot better than, say, any or all of the Wonder Girls live. Talk about nails on a chalkboard. Screeeech.)
Via Hankyung
SONG OF THE DAY
Tae Yeon – "만약에" (What if) from the Hong Gil Dong OST. Used most prominently in Episode 7.
[ Download ] (repost)
Audio clip: Adobe Flash Player (version 9 or above) is required to play this audio clip. Download the latest version here. You also need to have JavaScript enabled in your browser.
Tags: Kim Yuna