So… tired… balloons… too heavy…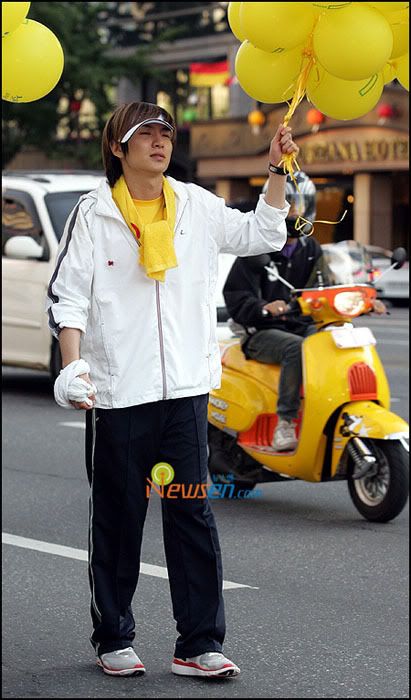 And it's no wonder. Six of Super Junior's members (Lee Teuk, Kang In, Shin Dong, Sung Min, Eun Hyuk and Ye Sang — just don't ask me who's who) participated in the 2008 Hope Marathon, walking the streets of Seoul for twenty-four hours. The marathon was part of SBS's "Hope TV 24 We Are One Family" live broadcast and ended on Day 2 with a closing show where other pop groups and celebrities took the stage, including Brown Eyed Girls, SG Wannabe, SS501, and Moon Hee Jun.
Geez, it's hard enough staying conscious for 24 hours straight. Adding constant physical activity would just about kill MY hope.
Seoul, May 9 through May 10.
Tags: Super Junior