They'd better hope third time's the charm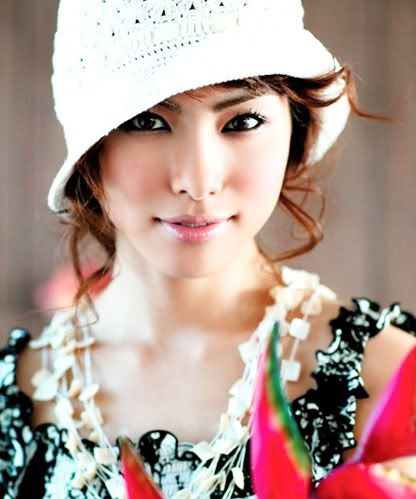 Let's choose to look at this positively and not as a sign of trouble, shall we?
MBC's long-awaited When Night Comes may have been garnering buzz for its lead stars Kim Sun Ah and Lee Dong Gun, but it's had far less luck hanging on to its supporting actors. First, Lee Soo Kyung dropped out abruptly after filming had already commenced in Japan to headline the cast of her own drama, the upcoming Lawyers of Korea. Slated to play the third leg of the love triangle, she traded up from a supporting role in Night to a leading one in Lawyers.
Then, model-singer-actress Park Jiyoon was brought in to fill her spot, but almost as quickly as her role was announced, she suddenly pulled out of the project.
Now they've cast Kim Jung Hwa to mix up the budding romance between the two leads; her character is described as an overtly sexy woman who manages to also convey a cute and lovable appeal. Frankly, I think her image is a better fit for the description than Lee Soo Kyung as a "sexy fox" type seductress — Lee's past roles have been more cute and cheery — although Park Jiyoon's image also works.
With only about two weeks left till the series airs (June 16 premiere), hopefully this is the drama's final cast shakeup.
Via IS Plus
SONG OF THE DAY
Loptimist – "널 사랑한 내가 밉다" (I hate the me that loves you) [ Download ]
Audio clip: Adobe Flash Player (version 9 or above) is required to play this audio clip. Download the latest version here. You also need to have JavaScript enabled in your browser.
RELATED POSTS