Andy takes the stage in Polaroid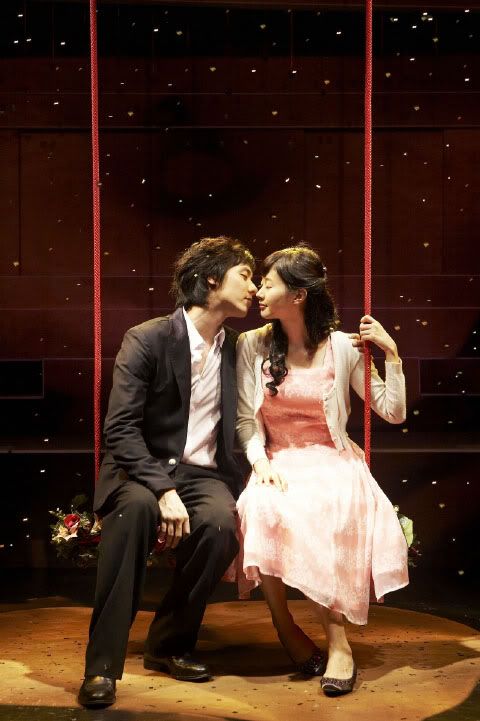 Shinhwa's baby member Andy, currently enjoying a hot streak of popularity due his pairing with Solbi on the show We Got Married, is taking another turn on the musical stage this summer.
This time, he'll star in Polaroid, which is being brought to theatergoers by the same director and writer duo (Sung Jae-joon and Won Mi-sol) behind his musical debut project last year, Music in My Heart. In Polaroid, Andy plays an innocent character pining for a woman who's in love with someone else in a love story that is unique and "singular, like a Polaroid picture." Kind of an… odd metaphor, but okay.
After his first musical experience, Andy explained that while his kpop background naturally helped, there were aspects that he had to work on that were new to him, such as singing with greater volume and speed, as well as working on his enunciation. Following his role in Music in My Heart, he'd received numerous other offers, and chose this as his second musical project.
The musical runs from July 1 through August 24 and also stars former Miss Korea Honey Lee; Andy's performances begin in August.
Via My Daily
SONG OF THE DAY
Andy – "Timing" [ Download ]
Audio clip: Adobe Flash Player (version 9 or above) is required to play this audio clip. Download the latest version here. You also need to have JavaScript enabled in your browser.
RELATED POSTS