Lovely lady, marketing miss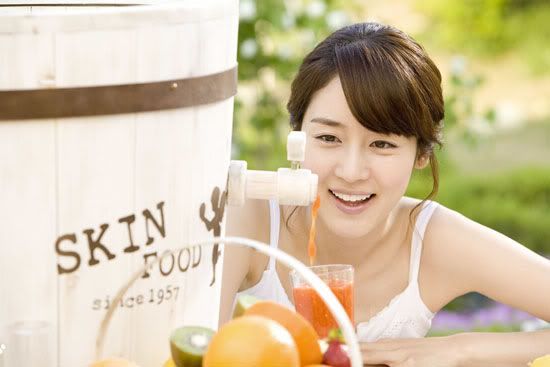 …as in misstep, I mean.
When you pair the words "skin" and "food" in a product's name, there are two ways to read the juxtaposition: "food for skin" and "skin for food." Unfortunately, one of those evokes an image I really, really don't want in a beauty product I'm using.
Sung Yuri (Fin.K.L., Hong Gil Dong) shoots an advertisement as the model for cosmetic line SkinFood in Kyunggi-do. I don't even like her that much but I must admit girl looks amazing.
Tags: Sung Yuri