Bye-bye, Daemul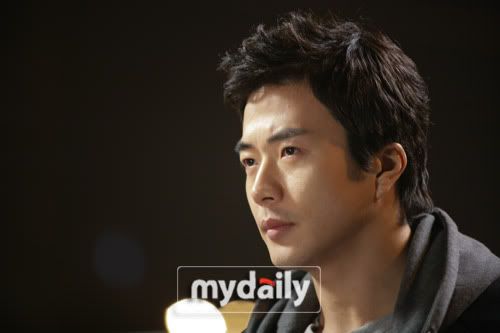 Stick a fork in it, Daemul is done. Over. Finito.
After all its recent problems including the departure of its original PD, the high-budget SBS drama based on the popular manhwa has been removed from SBS's upcoming lineup, and now its stars Go Hyun-jung and Kwon Sang-woo have been officially released. They are now free to look at new drama projects.
Go Hyun-jung has already selected her next role, in the film You Don't Even Know [잘 알지도 못하면서] directed by Hong Sang-soo. She's waiving most of her acting fee, as are most of the other actors (Kim Tae-woo, Eom Ji-won, Yoo Joon-sang) and beginning filming next month.
Kwon Sang-woo is preparing for his upcoming wedding to actress Sohn Tae-young on September 28, but is still busy considering possible roles. A representative for the actor expressed his desire to get back to work, having spent a lot of (now-wasted) time waiting for Daemul to get off the ground.
Oh, well. Daemul had seemed like a potentially intriguing drama, but it's had a pretty rough road. Too bad.
Via Hankook Ilbo, Sports Khan
RELATED POSTS
Tags: Daemul, Go Hyun-jung, Kwon Sang-woo