Gu Hye-sun's cheerful caretaker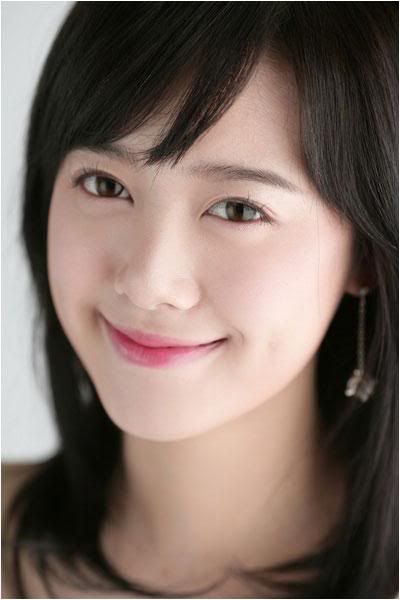 The debut directing project for actress Gu Hye-sun — currently starring in KBS's Strongest Chil Woo — now has a name, thanks to CEO Jung Seung-hye of Morning [아침] film studio. Jung had suggested the title The Cheerful Caretaker [유쾌한 도우미], which Gu Hye-sun liked and has now adopted. The short film tackling the subject of euthanasia creates a bit of a macabre undertone with its deceptively, well, cheerful title, doesn't it?
Jung — who has been involved in such hit projects as The King and the Clown and Radio Star — has followed Gu's progress closely in her debut project, but explains that her involvement doesn't overshadow her protégé's — she's given first-time director plenty of room to work on her own.
Their acquaintance began when Gu Hye-sun first met Jung in 2004 at an informal event; in 2006, Gu took a screenplay she'd written to Jung and asked her to take a look. The film exec soon showed her support for her, calling her "Screenwriter Gu Hye-sun": "Gu Hye-sun has undertaken the writing, art design, and other aspects all on her own. I believe she'll become a director on par with those working now."
Obviously I can't judge for myself, but I kinda dig her choice of material — not that I love euthanasia, but she didn't go for fluff, that's for sure — and the cognitive dissonance in contrasting the title and topic.
Via Hankooki.com
SONG OF THE DAY
Taru – "Yesterday." Taru (real name Kim Min-young) is the vocalist for pop-indie band The Melody, and recently came out with her solo album, which is where this track is from. [ Download ]
Audio clip: Adobe Flash Player (version 9 or above) is required to play this audio clip. Download the latest version here. You also need to have JavaScript enabled in your browser.
RELATED POSTS
Tags: directors, Gu Hye-sun, scriptwriters, short films