One last song before I go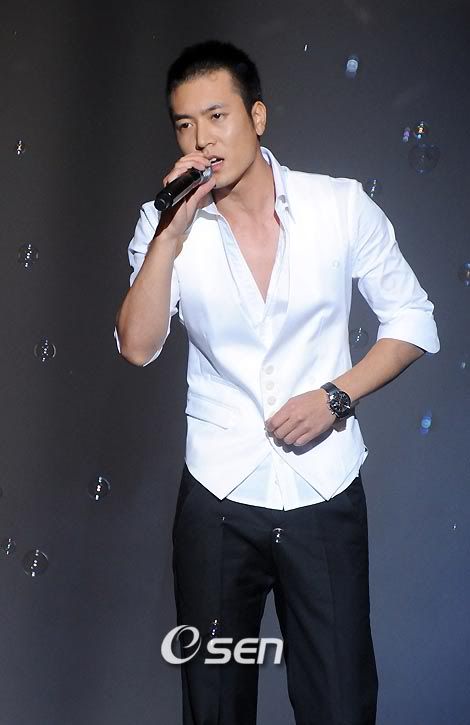 Jo Hyun-jae is joining fellow Three Dads, One Mom star Jae Hee by enlisting for his military service on the same day. Well, it'll be a second time for Jo, who was only in training a few days before leaving to film a drama, who now re-enlists (for reals, this time?).
He held his last fan meeting on July 19 at Yonsei University's auditorium, where approximately 600 of his fans were in attendance. He played a few games and shook hands with attendees, received presents and a goodbye cake from fans (and his two main fan clubs, who came with the theme of "waiting" — for his discharge in two years, that is). Jo also sang two songs from his new digital single, "바람처럼 그대 곁에" (by your side like the wind) and "그대게 내게 해준 말" (words said for you and me) as well as the 015B song "Now It's Goodbye" (posted below).
Both Jo Hyun-jae and Jae Hee will enlist on August 5. Sigh, it always seem like they go off in groups, doesn't it?
SONG OF THE DAY
015B – "이젠 안녕" (Now It's Goodbye), which was also featured in an episode of Three Dads, One Mom. [ Download ]
Audio clip: Adobe Flash Player (version 9 or above) is required to play this audio clip. Download the latest version here. You also need to have JavaScript enabled in your browser.
RELATED POSTS
Tags: fanmeetings, Jae Hee, Jo Hyun-jae