Spying femme fatale Park Shi-yeon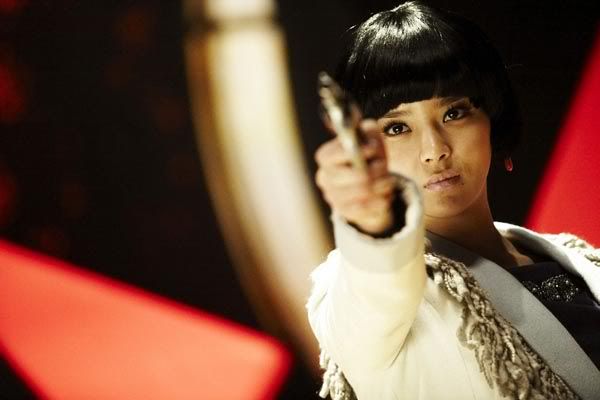 Park Shi-yeon (recently of dark drama La Dolce Vita) takes on the role of a spy in the new movie Dachimawa Lee: Bye, Villain! Take the Express Train to Hell [다찌마와 리: 악인이여 지옥행 급행열차를 타라], a comedic action spy film which from all appearances looks like a period Bond flick by way of Mr. Bean.
The movie, directed by Ryu Seung-wan, also stars Im Won-hee (M, Le Grand Chef), Gong Hyo-jin (Thank You), Hwang Bora (Rainbow Romance), and Ryu Seung-beom (Radio Days, Family Ties), with Im as the titular top-secret spy Dachimawalee who takes on a sexy new partner (Park Shi-yeon). Naturally hijinks ensue.
The movie opens August 14.
Via Joy News
RELATED POSTS
Tags: Gong Hyo-jin, Hwang Bora, Im Won-hee, Park Shi-yeon, Ryu Seung-beom