From Coffee Prince to On Air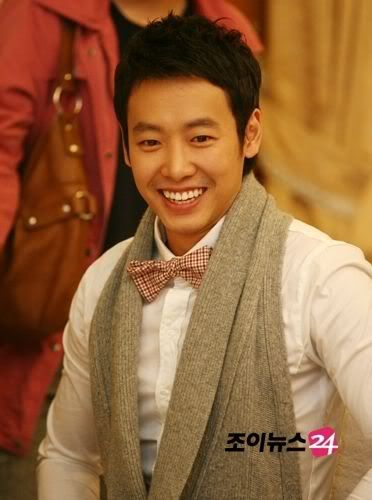 Coffee Prince's scene-stealing "Harim," or actor Kim Dong-wook, is taking the stage for his musical debut in the lead role of frank and straightforward "Alex" in the production of On Air: Season 2.
On Air: Season 2 is described as a "cheerful romantic musical" that takes place at a radio station, centering around a younger DJ and a stiff older female PD (gawd, run that older-female trend/cliché into the ground, will ya?). Despite sharing its name with the popular SBS drama series, the two On Air musicals (Season 1 ran earlier this year) share only a tenuous link to the drama; this isn't an adaptation or sequel, but rather a loose spin-off.
Kim Dong-wook's character in the musical takes some of its cues from real life, it seems. Apparently Alex in Season 1 was a idol singer who faced lip-synching accusations. But now in Season 2, he's called away to fulfill his military service, and finds himself coming back after his discharge to unexpected public attention. He dreams of making a grand comeback while working as a radio DJ.
The musical runs from October 7 through January 4 of next year.
Via Star News
RELATED POSTS
Tags: Kim Dong-wook, musicals, On Air