Lee and Igawa promote tourism, not romance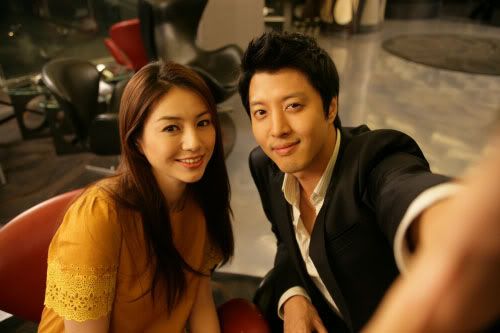 As always, netizens are always the first to jump to premature conclusions, aren't they?
Lee Dong-gun and Japanese star Igawa Haruka got bloggers and netizens worked up when images and video clips of the two stars appeared online, suggesting they were dating (she's married). They'd been spotted together in areas like Insadong, Myungdong, and Cheongdamdong, and clips made it onto a Japanese television program, which led to assumptions of romance by netizens.
It's now been revealed that the actors have been paired together for a tourism campaign, which had Lee and Igawa traveling around Korea to introduce various neighborhoods and regions; in addition to the areas named above, they also traveled further south to Jeju, Busan, and Gyeongju, followed by cameras all the while. The footage will be shown online as part of the promotional campaign.
Then again, nothing like a good fake "scandal" to churn up interest in an otherwise humdrum activity, right?
Via Newsis
RELATED POSTS
Tags: Lee Dong-gun, netizens