tvN's World Special "LOVE"
Actors Shin Hyun-joon and Bae Doo-na were sent earlier this summer to do some charity work abroad via cable channel tvN's world special "LOVE" (their phrasing) documentary program. I'd mentioned this before Bae Doo-na set off for Nepal, but now that she's gone there and back, we can see for ourselves what the trip entailed.
Shin's trip was taken back in July to a small village in Malaysia, where he stayed a week, accompanied by photographer Yang Hyun-mo. Bae, on the other hand, made her trip in August to Lele, a village in Nepal, in conjunction with the Good Neighbors International program. She was also there a week with a photographer to document the events as she aided the family of a 7-year-old girl who worked manual labor to earn money for her family.
Shin Hyun-joon's segment aired on September 6, while Bae Doo-na's will be featured on the 20th.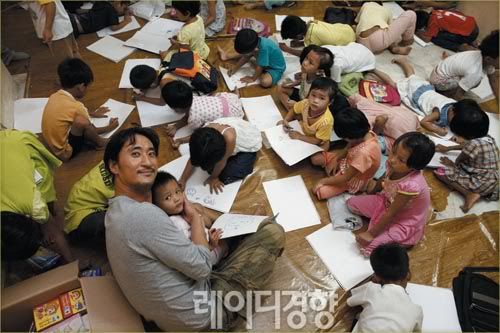 Via Breaknews.com
RELATED POSTS
Tags: Bae Doo-na, good deeds, Shin Hyun-joon