Cain & Abel emphasizes brotherly strife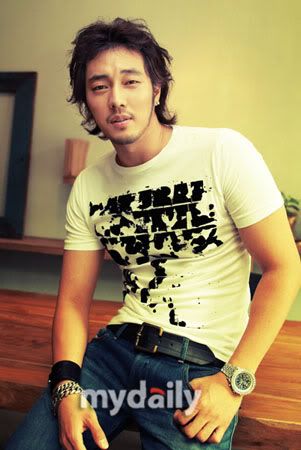 Urgh, confused yet again by the vaguery that is Doctor Stop aka Cain & Abel aka So Ji-sub's comeback drama.
First called Cain & Abel, the drama had attached Jung Ryeo-won opposite So, but then undergone production delays and planning issues, losing both Jung and its original title. At one point the SBS president even said it was officially canceled. (You can read more about that here.) It was then called Doctor Stop and may or may not replaced its original PD, and then may or may not have gotten him back on board.
Anyway. Now the drama is back to being called Cain & Abel and has fixed upon a February 2009 premiere on SBS (it'll be a Wednesday-Thursday series). Writing the script is Park Kye-ok; behind the camera is Kim Hyung-shik (Surgeon Bong Dal-hee).
Shin Hyun-joon has been cast as So Ji-sub's brother, marking both lead actors' return to television after five years — Shin in Stairway to Heaven and So in I'm Sorry, I Love You. Apparently part of the reason for the name switch (again) is to highlight the rift between the brothers (although I wonder if the Cain/Abel title actually ties into the story more than as a vague, thematic Biblical reference).
Filling in for Jung Ryeo-won's vacated female lead role is Coffee Prince's Yuju, Chae Jung-ahn. The drama starts filming in November.
Via JK News
RELATED POSTS
Tags: Cain and Abel, Chae Jung-ahn, Shin Hyun-joon, So Ji-sub