Getting ready to fight it out on cable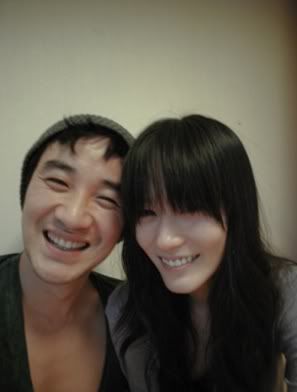 It's a sibling twofer! First Uhm Jung-hwa, now her kid brother.
When I first heard of Yoo Gun's new Fight Club-esque cable drama (titled Fight), I only had a mild interest. But now an additional actor has been cast, and he is one for whom I have a lot of respect: Uhm Tae-woong (Resurrection, Devil).
Interestingly, it's also his first time acting alongside his girlfriend, Lee Young-jin (Smile Again, pictured above), although they won't be sharing scenes.
This time we've got a few more details about the story: An average salaryman (Yoo Gun's character) gets brought into a fight by chance, and transforms into a true fighter. Uhm Tae-woong plays Yoo Gun's fighter dad who'd died in the ring, and only appears in the first episode. As Yoo Gun's girlfriend, Lee Young-jin takes on the sole female role.
A management rep said that because of interest (in Uhm) from Japan, they'd be making this a "clean drama" — meaning, although they're striving for extreme realism with the action scenes, they want to keep from being given a restricted 19-and-older rating.
Other cast members include Lee Jong-soo (Yi San), Kang Sung-jin (Lawyers of Korea), and Baek Do-bin (The Host). The actors have been training in various martial arts over the past several months, including Taekwondo, boxing, and Muay Thai.
Fight is directed by Park Jung-woo (writer of Last Present) and premieres October 24. In other news, Uhm Tae-woong's new movie Cell Phone just began filming this week.
RELATED POSTS
Tags: cable programs, Uhm Tae-woong, Yoo Gun