Kim Bum sings for Japan
Kim Bum's star is definitely on the rise, but I'm a little surprised he's already holding fanmeets in Japan, which he did on October 18 to a crowd of 800.
This event took place in Tokyo's Harajuku Quest Hall, where he sang a few songs for fans: Hirai Ken's "Hitomi wo tojite" and Anzen Chitai's "Friends," as well as a piano performance for the song "Snowflake" [눈의꽃] (remade by Park Hyo-shin from the Nakashima Mika song "Yuki no hana"), which was featured in the drama I'm Sorry, I Love You (song posted below). He followed that with a card-trick and magic show. Take a look at more pics beyond the jump.
SONG OF THE DAY
Park Hyo-shin – "눈의꽃" (Snowflake) from the I'm Sorry, I Love You OST. [ Download ]
Audio clip: Adobe Flash Player (version 9 or above) is required to play this audio clip. Download the latest version here. You also need to have JavaScript enabled in your browser.

Like I said, even with his rather quick rise in the public eye, I hadn't really thought he was famous enough for overseas fanmeetings. Then again, he has been managed super well, his popularity growing with good pacing between projects, each one building upon the last.
For instance, before he made a splash out-angst-ing Song Seung-heon in melodrama East of Eden, he first gained recognition as a cheerful high schooler in the tame sitcom Unstoppable High Kick, following that with film roles in I Like It Hot and horror flick Go-sa.
Kim Bum plans to stay in Japan till October 22. Just think: If he's this popular now, just imagine what it'll be like once he takes on the Soujiro role in Korea's Hana Yori Dango remake, Boys Before Flowers.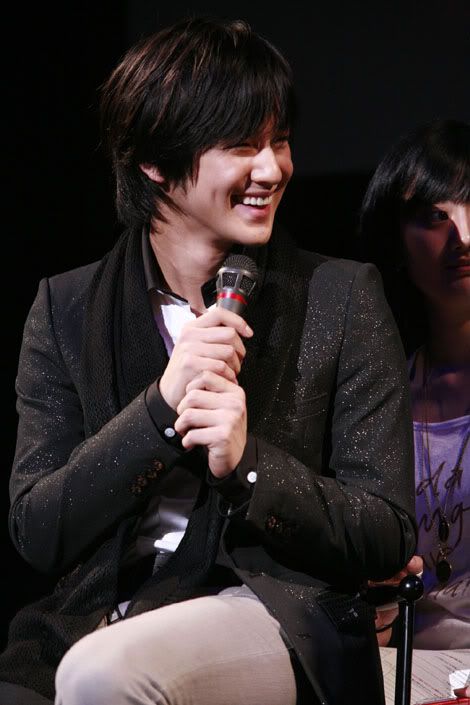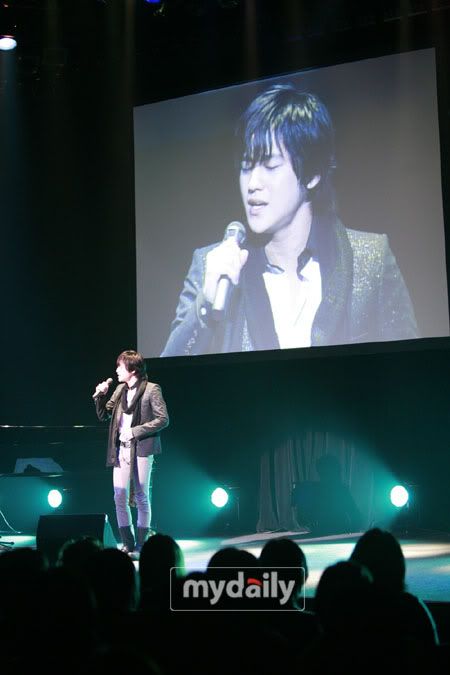 Via My Daily
RELATED POSTS
Tags: fanmeetings, Kim Bum