The house that Won Bin built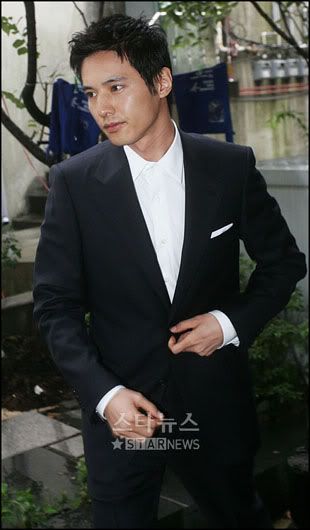 Won Bin is attracting belated notice for the home he had built for his parents in his hometown back in Gangwon-do.
Filial piety aside, interest in the home comes from its unique appearance — the home is 387.08 sq. m. (4166 sq. ft.), and was designed, according to the architectural firm, on the concept of a hill, allowing its inhabitants to take in the surrounding scenery. Furthermore, while it is built in three stories, the second doesn't actually house any livable space, but connects to the third story. The middle level itself is built with ferroconcrete, and a green lawn grows on the roof.
The house also won an award in the general dwelling category at the 2008 Korean Architecture Awards held in Seoul last month.
Such gestures from celebrities aren't exactly a surprise, but it must still be a great feeling to fulfill the Korean child dream of buying one's parents their own luxurious home. And if it's a sprawling, award-winning, avant garde luxury dream house, well, all the better.
Via Hankook Ilbo
RELATED POSTS
Tags: good deeds, Won Bin