Vineyard Man enjoying renewed popularity in Thailand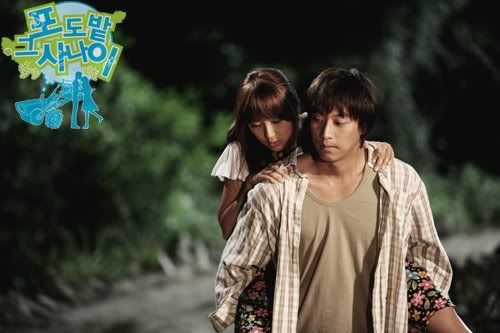 Television drama ratings have been released for the month of September in Thailand, and six of the top ten series are Korean dramas.
AGB Nielsen Media, a media research company, released the numbers, and the 2006 KBS trendy drama The Vineyard Man, starring Yoon Eun-hye and Oh Man-seok, came out on top. Although its initial run in Korea garnered low ratings (it was up against juggernaut Jumong), The Vineyard Man was the most-watched drama by Thai viewers last month. Thai and Korean ratings, while both recorded by Nielsen, are measured differently, but a general conversion puts Vineyard's Thai numbers at about two to three times its Korean ratings.
Here's the full top 10, which comprises six kdramas, three Chinese series, and one "foreign" other:
The Vineyard Man
Chinese drama Legend of the Demigods
Chinese drama Justice Pao
SBS's 2007-08 sageuk drama King and I
SBS's highly acclaimed 2006 series Alone in Love
Chinese drama The Sword and the Chess of Death
Angel Yr. 3 — perhaps they mean Whedon's Angel?
MBC's 2005 hit romantic comedy My Name Is Kim Samsoon
KBS's 2006 mania drama Goodbye Solo
MBC's daily drama Be Strong, Geum-soon
Tags: Oh Man-seok, The Vineyard Man, Yoon Eun-hye