200 Pound Beauty musical opens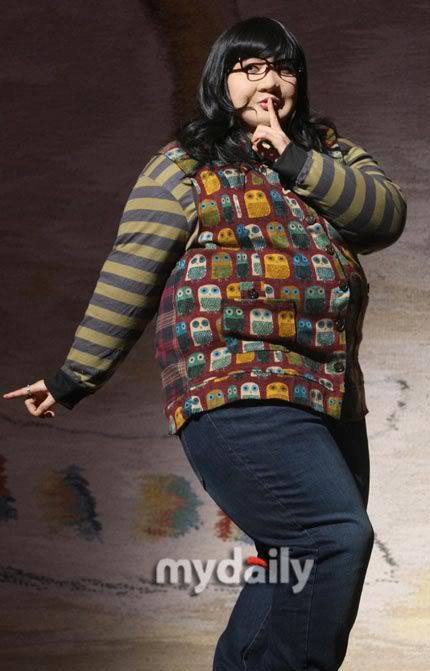 If you're a regular reader here, you probably won't have that much trouble placing this particular famous singer in the lead role of 200 Pound Beauty, the musical edition, which held its "press call" and open rehearsal on November 26.
Song Chang-eui of Golden Bride plays the role originally played by Joo Jin-mo in the film, with Kim Ah-joong's lead role played by two actresses alternating as the overweight singer with the powerful voice who undergoes plastic surgery to become a kpop success.
It's Bada! Er, sorry, I mean Choi Sung-hee, since the former SES pop singer recently decided to revert to her real name in her acting career.
Quite a difference between the actresses' real images (below left) and their fat-suited selves (right), isn't it? Bada/Choi shares the role with musical actress Yoon Gong-joo.

From the run-through on the 26th (the musical opens to the public on November 27 and runs through next February 1):
Via My Daily
RELATED POSTS
Tags: 200 Pound Beauty, musicals, Song Chang-eui