Choi Jin-shil up for posthumous Daesang award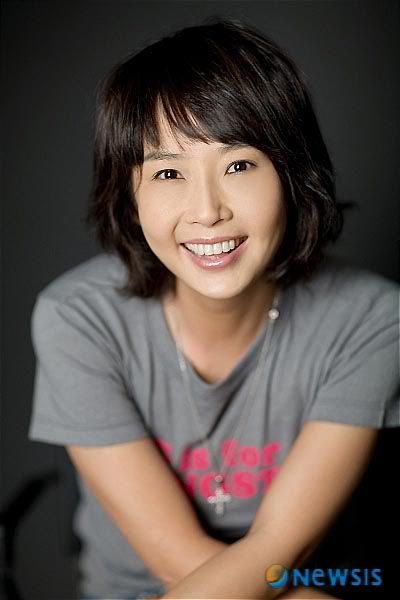 MBC won't be awarding its end-of-year winners until December 30, but it has revealed its acting award nominees, and the name of deceased actress Choi Jin-shil has been included as a candidate for the acting Daesang, or Grand Prize.
Essentially, these year-end fetes are just a way for stations to hand out trophies to all their actors, to keep them feeling special. Of all the awards ceremonies, I feel that these broadcast station awards mean the least, since practically any lead actor in a drama will be given one that year. Like a mere token. One look at the full list (posted below) should show you that most of these are a joke. (I mean, General Hospital JUST started airing, what, a week ago?)
Still, the Daesang probably carries a tiny bit more weight, since it's the one that's singled out as the top honor. And while Choi may not have had the meatiest role of her career in 2008 (that title goes to her 2005 tearjerker A Rosy Life), there's a chance she may end up with the Daesang as a sort of posthumous tribute.
Other Daesang nominees who are having big years include East of Eden's Song Seung-heon in his comeback drama and Kim Myung-min as the House-esque insult-slinging maestro in Beethoven Virus.

Choi Jin-shil and Jung Jun-ho, The Last Scandal of My Life

DAESANG NOMINEES:
Song Seung-heon of East of Eden
Lee Mi-sook of East of Eden
Kim Myung-min for Beethoven Virus
Jung Jun-ho for The Last Scandal of My Life
Kim Sun-ah for When Night Comes
Bae Jong-ok for Beautiful Woman Park Jung-geum
Jo Jae-hyun for New Heart
EXCELLENCE AWARD NOMINEES:
Jo Min-ki, East of Eden
Lee Da-hae, East of Eden
Han Ji-hye, East of Eden
Lee Dong-gun, When Night Comes
Ji Sung, New Heart
Cha Tae-hyun, General Hospital 2
Moon Sori, Golden Age of My Life
Lee Jia, Beethoven Virus
BEST DRAMA NOMINEES:
New Heart
Last Scandal of My Life
Beethoven Virus
East of Eden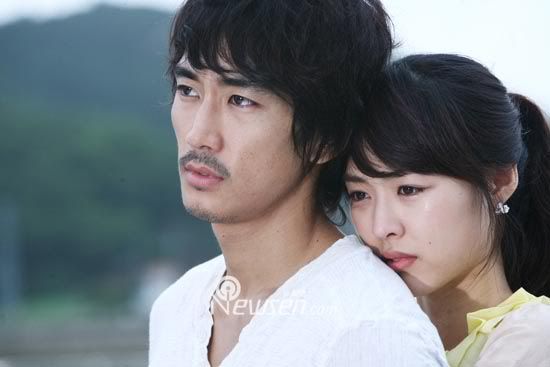 Song Seung-heon and Lee Yeon-hee, East of Eden

(Acting awards are divided into a couple classes; those who don't win the Daesang will be awarded a Best Actor award. A group below them who were not nominated for the Daesang will be honored with Excellence awards. Correct me if I'm wrong, please.)
Based on the tone of a lot of the current media articles, the top three Daesang contenders are shaping up to be Choi Jin-shil, Song Seung-heon, and Kim Myung-min. They may just give Choi a special honorary award instead; if she gets the Daesang (I don't think she will), it'll be a result of an outpouring of sentimental goodwill. Choi's long career unfortunately has not been accompanied by the same success in her personal life, and she was, after all, much beloved.
I doubt Jung Jun-ho will get it, because if it goes to a Last Scandal actor, it's going to Choi Jin-shil. I'm not sure of Jo Jae-hyun's chances for New Heart; meanwhile, When Night Comes was not the right vehicle for a Kim Sun-ah Daesang.
Song Seung-heon ought not walk away with the Daesang because there are so many performances in Eden that are purportedly outstripping his. Then again, "ought" has nothing to do with reality, does it? He IS the big movie star with the biggest ego to appease…
Kim Myung-min probably should get the award but if he doesn't, it may be because they figure he's got plenty of time to rack up more Daesangs in his likely-to-be-illustrious career. If MBC wants to hang onto him, they might toss the Daesang his way…

Ji Sung, Kim Min-jung, Jo Jae-hyun; New Heart
BEST NEW ACTOR/ACTRESS NOMINEES:
Park Hae-jin, East of Eden
Lee Yeon-hee, East of Eden
Jang Geun-seok, Beethoven Virus
Hyun Ju-ni, Beethoven Virus
Shin Sung-rok, Golden Age of My Life
Lee So-yeon, Golden Age of My Life
Yoon Sang-hyun, Winter Bird
Ara, Who Are You
POPULARITY AWARD NOMINEES:
Kim Myung-min
Song Seung-heon
Lee Dong-gun
Jang Geun-seok
Ji Sung
Cha Tae-hyun
Kim Min-jung
Kim Sun-ah
Kim Jung-eun
Sohn Ye-jin
Lee Yeon-hee
Lee Jia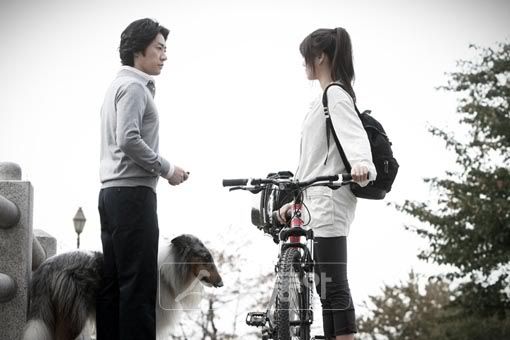 Kim Myung-min and Lee Jia, Beethoven Virus
Via Asia Economy
RELATED POSTS
Tags: awards, Beethoven Virus, Choi Jin-shil, East of Eden, Kim Myung-min, Song Seung-heon, The Last Scandal of My Life