Han Ye-seul makes a bad situation worse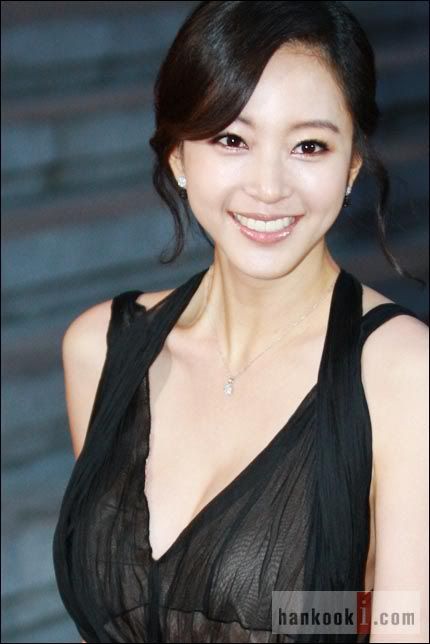 The netizen flame war has just taken a turn for the weirder, mostly because Han Ye-seul doesn't know how to stop when she's ahead.
The Tazza actress was on the receiving end of a surprisingly large amount of backlash after she apologized online (sufficiently, I thought) for a perceived insult to a fellow actor. The post on her homepage defending herself generated hundreds of negative comments. Still, at this point the controversy was on its way out — or should have been.
Not patient enough to let the matter die on its own, Han then replied — angry and frustrated, it seemed — to those posts on the 8th, taking offense at netizens' comments.
Han responded: "I've seen plenty of your comments. But I can't understand these kinds of attacks. I can no longer put up with comments saying I don't have any passion for acting and only care about popularity. What's the problem with me writing something on my homepage to my fans? I'd really like to see who you are. Want to see me in person?"
(By the way — and other Korean speakers, let me know if you agree or disagree — I've always felt Han's Korean to be a bit…off. Assertive, maybe too casual. She's not rude, but sometimes I wince when she says something that comes off a bit brash.)
So then, amidst the supporters and the haters, a bunch of netizen fans wondered if they should purposely slander the actress to win a chance to meet her in person. The homepage drew over 10,000 visits that day, until finally Han closed her site temporarily on the 9th.
You know, I get Han's frustration, and sometimes you're tempted to shoot back irritated comments when people post particularly aggravating ones on your site (I may have a little experience with this). But Han is a star, and this is a prime example of why stars should be careful when wielding the internet pen, particularly in a moment of pique. Homepages and fan interaction can do a lot for one's career, but you're only ever one impassioned diatribe away from joining the internet crazies (see: Mariah Carey, Rosie O'Donnell, Courtney Love). She'd have been better off keeping her mouth shut.
Via IS Plus
RELATED POSTS
Tags: Han Ye-seul, netizens