Veteran actor passes away from cancer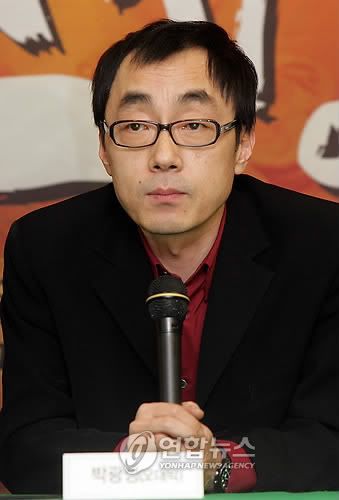 On December 15, veteran television and film actor Park Kwang-jung passed away after suffering from lung cancer.
The passing was not a surprise (to those close to the deceased); he was diagnosed earlier this year (and even filmed a drama, MBC's Who Are You, after finding out about his cancer). Park recently put up a last thank-you message on his mini-homepage to his fans. It read: "Rather than becoming a mountain that soars up high, I'd rather become a small hill here. If hope I can cast light not just on the path I'm taking but on someone else's path…"
Family and friends paid their respects to the deceased actor on the evening of the 15th. He was 46.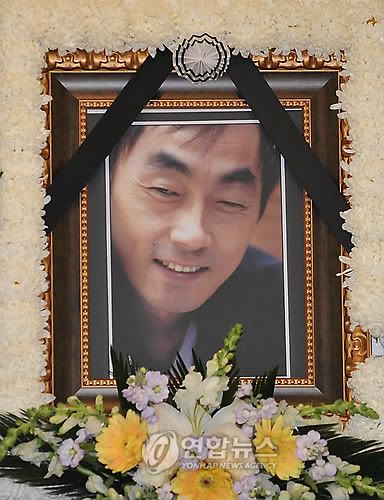 Park may not be as high-profile as some A-list actors, but he's a familiar face who has been in many well-known projects over the years; I'm sure there's something you've seen him do at one time or another. The man's long resumé spans the past two decades:
Drama credits:
Big Hit (2008)
New Heart (2007)
Who Are You (2007)
White Tower (2007)
Special Crime Investigation (2006)
Sweet Buns (2004)
Island (2004)
Say You Love Me (2004)
Good Person (2003)
Film credits:
I Like It Hot (2008)
Driving With My Wife's Lover (2007)
Small Pond (2007)
Princess Aurora (2005)
Reversal of Fortune (2003)
Can't Live Without Robbery (2002)
Iron Palm (2002)
Pisces (2000)
The Happy Funeral Director (2000)
Ghost in Love (1999)
Story of a Man (1998)
Sky Doctor (1997)
The Last Defense (1997)
No. 3 (1997)
Father vs. Son (1997)
Holiday in Seoul (1997)
Change (1997)
The Real Man (1996)
A Petal (1996)
Corset (1996)
Out to the World (1994)
For Go-chul (1993)
Screaming City (1993)
Myong-ja Akiko Sonia (1992)

Park's last online message
Via My Daily
Tags: deaths