Eom Ki-joon does a Good Job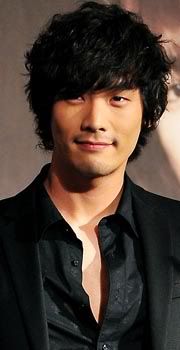 Eom Ki-joon, Seo Hyo-rim, Daniel Choi
If you, like me, thought that Eom Ki-joon as a bastard-y, womanizing drama director was the best part about The World They Live In and his storyline with Seo Hyo-rim the most interesting, you may be interested to see them together again in MBC's new weekend drama, Good Job, Good Job [잘했군 잘했어] (working title).
Although they shared a romantic storyline in World, however, they'll be romantically paired with other actors here — Eom will be linked with Goong S's Queen in her first post-divorce comeback, Myung Se-bin, while Seo is matched up with their World co-star Daniel Choi.
The new drama will take the timeslot currently showing Moon Sori's Golden Age of My Life, and premieres in March. Eom, meanwhile, is up for a Baeksang award for his World role in the new actor category.
Via Star News
RELATED POSTS
Tags: Daniel Choi, Eom Ki-joon, Job Well Done, Seo Hyo-rim