Lee Min-jung added to Boys Before Flowers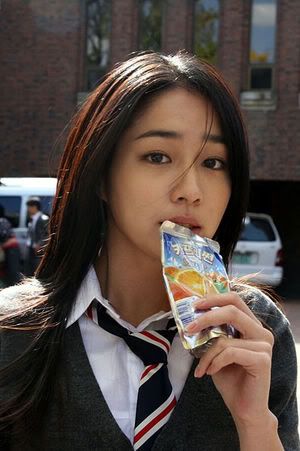 [SPOILER ALERT!]
Those familiar with the Hana Yori Dango storyline may have been anticipating this, the casting of Gu Jun-pyo's fiancée who will throw a wrench in the budding romance between him and Jan-di.
The actress cast in the role is Lee Min-jung, whom I last saw playing Go Ara and Lee Eon's best friend in last year's Who Are You. I think she's a great fit and a promising up-and-comer (and had even thought she might be a good choice for the role of Jan-di before it was cast).
She won't be seen for several weeks yet, but the announcement confirming her casting already has fans speculating about the stories she'll be featured in. Her character has grown up in several different countries and is therefore a bit different from the other upper-class snobs with her easygoing personality.
(Personally, I really like Lee, and her character sounds interesting and likable — so I wonder how they'll manage to make the complication work. If they do this wrong, I can see myself jumping ship and rooting for her instead…)
Via Hankyung
RELATED POSTS
Tags: Boys Before Flowers, Lee Min-jung