Lee Min-ki sings for Oishii Man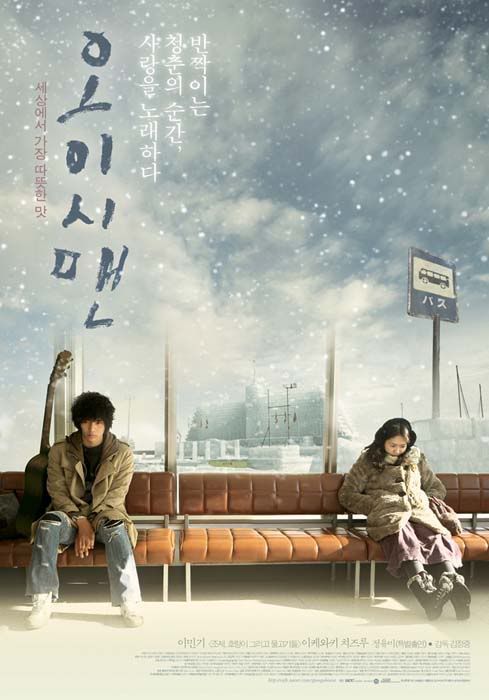 Lee Min-ki (Romantic Island, Mixed-up Investigative Agency) is about to come out with his next movie, the Korea-Japan joint production Oishii Man, which co-stars Ikewaki Chizuru (Josee, the Tiger and the Fish).
The film follows a musician in a slump (Lee), who travels to a small town in Hokkaido, Japan, where he has an awkward first encounter with a young woman (Ikewaki) who lives in and operates a small boarding house with her grandmother. (Naturally, the two fall in love.)
In the first part of the trailer below, you can hear Lee singing the background music (as you may know, Lee is something of a music fan and has sung as the featured vocalist on a few songs here and there). Although the descriptions make the movie sound sedate and sad, the preview has a light and quirky vibe to it, which pretty is pretty much how I like my Lee Min-ki best.
It doesn't look like a big part, but the trailer includes Jung Yumi (whom I loved in Que Sera Sera), who also happens to be Lee Min-ki's co-star in their upcoming thriller, Billion.
Oishii Man releases on February 19.
Via Mk.co.kr
RELATED POSTS
Tags: Jung Yumi, Lee Min-ki