New thriller "Billion" features star-studded cast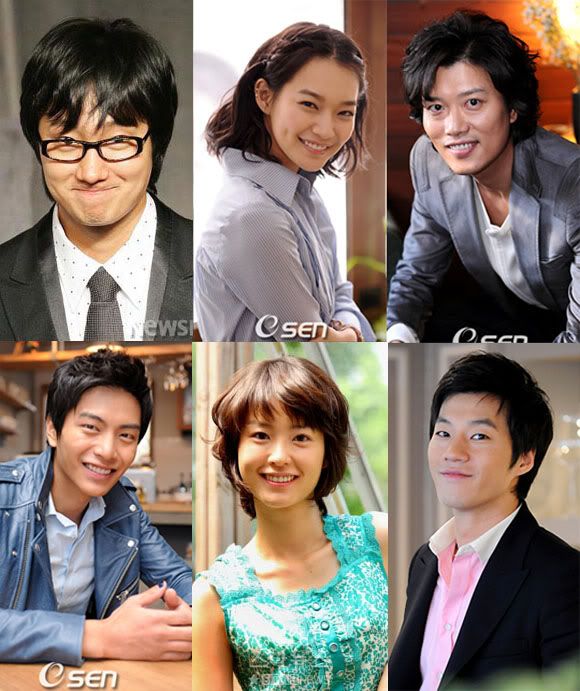 Woo, what a lineup. The new movie Billion has announced its cast, and what a cast it is.
The director is Jo Min-ho (Les Formidables, Jungle Juice), and the story follows eight men and women who participate in a "survival game" for a billion-won prize (which is in the vicinity of a million dollars). They arrive in Australia to find themselves stuck in a life-or-death game, in what sounds like a mix of Survivor and The Most Dangerous Game.
The plot is familiar, but with this cast, I'm hoping it will rise above generic horror-thriller fare to be something quite interesting. The actors are, in order of appearance on the photo above:
Park Hae-il (Paradise Murdered, The Host), as the "sensitive outsider";
Shin Mina (Go Go 70, Devil), an upbeat and positive character;
Park Hee-soon (Seven Days, Mixed-up Investigative Agency), the lunatic PD in charge of the survival game (and boy, will that be great — Park Hee-soon does menacing crazy incredibly well);
Lee Min-ki (Romantic Island, Dal Ja's Spring), a tough guy formerly of the marine corps;
Jung Yumi (who was fantastic playing the gamine in the drama Que Sera Sera), once again playing naive; and
"Chunderella" Lee Chun-hee (Humming, Great King Sejong) in the part of a cold-hearted fund manager.

I think the cast is playing a bit to type, but I'm okay with that because I can picture them perfectly, and the info has my interest already piqued.
The film begins filming mid-February and is aiming for a summer release.
Via E Daily
Tags: Jung Yumi, Lee Chun-hee, Lee Min-ki, Park Hae-il, Shin Mina