Yonsama lookalike in A Star's Lover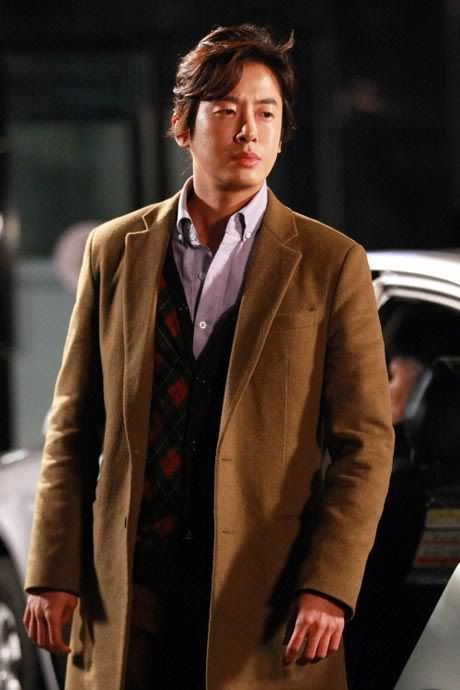 When Choi Ji-woo's current drama, A Star's Lover, was being planned, there was particular attention to the Japanese market, given her popularity there. Hopes were high that this series would be a hit with its two big-name leads (Choi and movie star Yoo Ji-tae), so I suppose the decision to cast a Bae Yong-joon lookalike actor as Choi's character's ex-lover was done in fun and maybe even some fan-service. After all, it's on the basis of their drama Winter Sonata alone that Ji-woo-hime and Yonsama amassed such huge fanbases overseas, particularly in Japan.
Philip Choi (Soulmate), above, made his first "real-time" appearance on the drama this week (he'd been teased in flashbacks and memories thus far), and I think it's hilarious how much effort they went through to make him look, seem, and act like Bae Yong-joon. The hair particularly makes me laugh.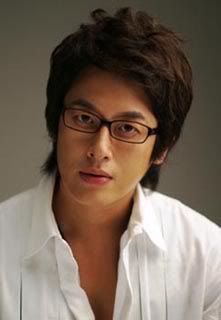 Philip Choi and Bae Yong-joon
Yeah, Philip Choi (who is seven years younger than Bae) has been noted for the resemblance in the past, but I think their auras and styles are so different when Choi is doing his own thing that you wouldn't really confuse one for the other. But that's when he's not being told to imitate Yonsama, of course.
I know Choi was part of the drama from the start, but given that the drama isn't performing so well, his appearance unfortunately comes off kind of like a last-ditch casting stunt. (The ratings have been stuck consistently in the 7%-8% range, versus dramas Kingdom of the Wind and this weeks' new entry, Return of Iljimae.)
Via TV Report
RELATED POSTS
Tags: A Star's Lover, Bae Yong-joon, Philip Choi