Chae Jung-ahn back onstage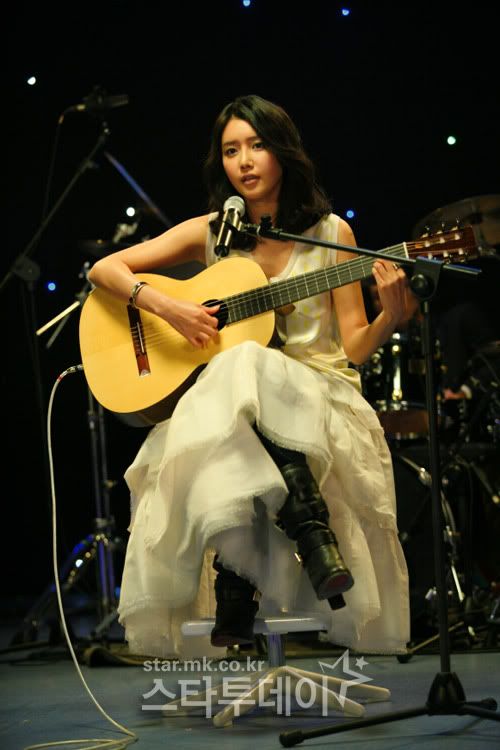 You may know that Chae Jung-ahn (Coffee Prince) got her start in the late '90s as a (pretty forgettable) dance-pop singer. The actress has said she intends to pursue a career as an actress rather than as a singer these days, but she'll still be showing off some of her singing in her upcoming drama, Cain and Abel.
Chae plays a childhood friend of So Ji-sub's character, and has harbored one-sided feelings So's brother, played by Shin Hyun-joon, since her youth. Requisite love triangle ensues; Han Ji-min rounds out the main cast.
In the scene pictured above, Chae is a songwriter who unveils a new song, which was written to be sung by another pop singer and which expresses her gratitude toward her longtime friend (So). The concert scene was filmed on February 2 at an arena in Seoul, with Chae playing the guitar herself. (Making a cameo appearance is singer Jang Hye-jin.)
Cain & Abel premieres on SBS on February 18. (I dunno, the cast sure is appealing, but nothing about this brotherly-competition-medical-drama story draws me to it. Will the So Ji-sub love be enough?)
Via Mk.co.kr
RELATED POSTS
Tags: Cain and Abel, Chae Jung-ahn