Kang Ji-hwan joins the telecinema experiment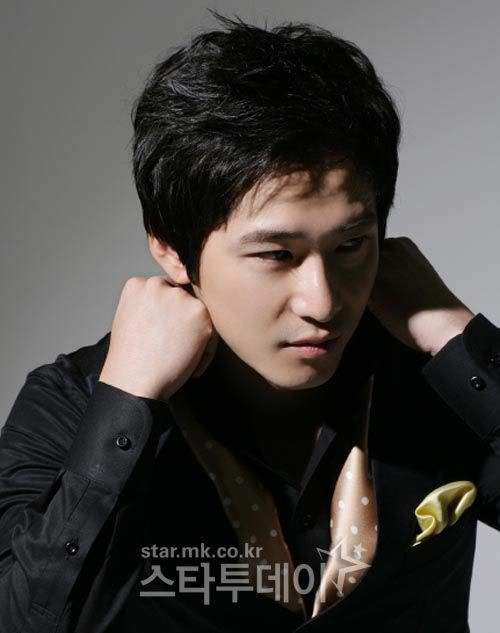 Based on the recent news, it seems this whole Japan-Korea joint production "telecinema" project is finally kicking into high gear.
Despite some actors' names being floated around as participating in various segments of the project (such as Han Hyo-joo, Lee Soo-kyung, Cha In-pyo, Kim Sun-ah, Kim Haneul), I wasn't really interested until this latest one announcing my Kang Ji-hwan's involvement.
Yay! And yet, also boooooo — because it sounds like it may possibly end up really lame. Still, hope remains alive as long as he gets to show his acting chops, unoriginal story notwithstanding.
As was announced last year, the two-country telecinema collaboration pairs famous kdrama directors and producers with top Japanese drama scriptwriters, featuring a cast of Hallyu stars. The project is an experimentation in format, because it will be released both theatrically and on television. The TV broadcasts will be shown simultaneously in Korea (on SBS) and Japan.
Each individual segment will comprise 120 minutes, to be first shown in cinemas (they'll release sometime before September), followed by television airings sometime after September. The segments will be broken into two hourlong "episodes" when shown on television.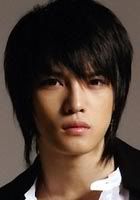 Hero Jaejoong, Han Hyo-joo
"Heaven's Postman" [천국의 우편배달부]

This was the first segment to be revealed last year, and announced DBSK pop singer Hero Jaejoong's acting debut opposite fresh-faced Han Hyo-joo (Iljimae).

In brief, the plot has Jaejoong in the "quirky" titular role, who delivers messages between this world and the afterworld.

Heaven's Postman is directed by PD Lee Hyung-min (I'm Sorry, I Love You), and penned by Beautiful Life writer Kitakawa Eriko; it is done filming and currently in post-production.


Kang Ji-hwan, Lee Jia

"The Relationship Between Faces, Hearts, and Love" [얼굴과 마음과 사랑의 관계]

This is Kang Ji-hwan's segment, co-starring Lee Jia (nooooo!).

(I don't dislike Lee Jia. She's all right. But I don't understand why she keeps getting cast opposite actors who are light-years ahead of her in experience and ability — Kim Myung-min in Beethoven Virus, Bae Yong-joon in Legend, and now Kang? I want to know who she's related to.)

This segment will be directed by Lee Jang-soo (of kdramas Love Story in Harvard, Stairway to Heaven) and written by Ooishi Shizuka (of jdramas Four Lies/Yottsu no Uso and First Love).

Kang Ji-hwan plays a character who suffers brain injury in an accident, which gives him odd visions that make him see ugly women as beautiful, and vice versa (uh, Shallow Hal anyone?). Lee Jia plays two roles — one (or perhaps both?) falls in love with Kang's character in this "comic melodrama."


Kim Haneul, Cha In-pyo

"Paradise" [낙원]

The same director from the above project (Lee Jang-soo) will also take on Paradise with writer Okada Yoshikazu (You're My Madonna/Boku dake no Madonna). This has cast Kim Haneul (On Air) as its female lead, but is currently still casting its lead actor.

"A Stone's Dream" [돌맹이의 꿈]

Jang Yong-woo (1999 drama Boss) collaborates with Nakazono Miho (Anego) in this segment starring Cha In-pyo (Crossing) and Kim Hyo-jin (Happiness).

(The production made the specific decision to employ actors who either already have overseas recognition or the potential for it. It's clear they're attempting to cover their bases by casting youngsters like Hero Jaejoong, while also engaging some old-school Hallyu faces who enjoy long-standing popularity in countries like Japan; Cha In-pyo and Ahn Jae-wook are two prime examples.)


Lee Soo-kyung, Ahn Jae-wook, Kang Hye-jung

"Triangle" [트라이 앵글]

Drama PD Ji Young-soo (Oh Pil-seung, Bong Soon-young) works with scriptwriter Ozaki Masaya for Triangle.

In this piece, Lee Soo-kyung (Romantic Island) displays her usual clean and bright image as a widow who is left a huge amount of money and a work of art. Tablo's newly revealed girlfriend Kang Hye-jung (Herb, Oldboy) plays a detective who suspects Ahn Jae-wook (I Love You) of bank robbery, and a love triangle ensues. (Naturally.)

"19 Years Old" [19세]

Director Hwang In-roi of Return of Iljimae and Goong now pairs with White Tower (Japanese version) writer Inoue Yumiko in 19 Years Old, for which Hwang brings back Sandara Park (whom he recently cast for an episode of Return of Iljimae). Her costar is currently still being cast.


Kim Sun-ah, Bae Soo-bin

"After the Wedding Ceremony" [결혼식후에]

PD Kim Yoon-chul, the director of My Name Is Kim Sam-soon and Que Sera Sera, brings back his Sam-soon, Kim Sun-ah. She is cast alongside Shin Sung-woo (Secret of Keke Island) and Bae Soo-bin (Painter of the Wind) in After the Wedding Ceremony. This part is written by Yokota Rie of the Gokusen series.

[Untitled project]

The World We Live In's PD Pyo Min-su works with writer Nojima Shinji (Pride) in a currently untitled project which is still casting.

[Possibly TBD?]

And, finally, one or two more segments may follow; the entire project aims to have nine complete sections to its name, with a possibility of a tenth.
RELATED POSTS
Tags: Ahn Jae-wook, Bae Soo-bin, Cha In-pyo, drama production, Han Hyo-joo, Kang Hye-jung, Kang Ji-hwan, Kim Haneul, Kim Sun-ah, Lee Jia, Lee Soo-kyung, Sandara Park, telecinema project