Moon Chae-won's Life is Beautiful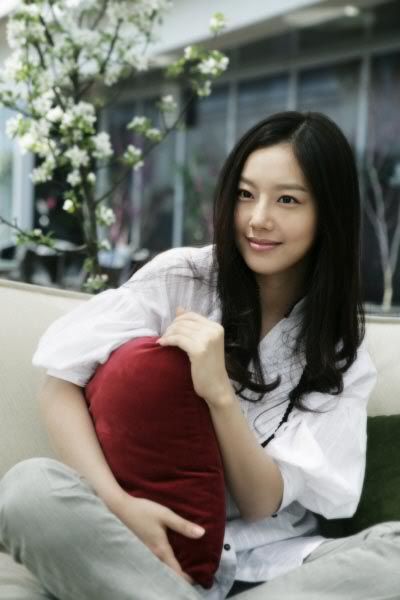 Don't know this face? You'll probably be seeing a lot more of it in the future. Moon Chae-won is following up her breakthrough role as Moon Geun-young's same-sex love interest in last year's Painter of the Wind with a new leading role in an SBS drama, Life is Beautiful [인생은 아름다워].
Although this is a weekend series, which are typically aimed more for an older or family crowd (as opposed to the trendier fare on Monday through Thursday), Life Is Beautiful depicts the love lives of young twentysomethings and focuses its main love triangle around Moon (who plays a resilient young woman who grew up in difficult circumstances with a stepmother), singer-actor Lee Seung-gi (Happy Sunday), and Han Hyo-joo (Iljimae).
Moon Chae-won is the newest face of the main cast but, as with fellow newcomers Lee Min-ho and Park Bo-young (both of whom she's co-starred with, in Run! Mackerel and Our School E.T.), she has experienced a sharp rise in visibility in the last half-year. I don't think she's as solid an actor as the other two yet, but expect Moon, Lee, and Park to form the vanguard of the new wave of rising stars.
Life Is Beautiful premieres at the end of April following Family Honor.
Via No Cut News
RELATED POSTS
Tags: Han Hyo-joo, Lee Seung-gi, Moon Chae-won