Roller Coaster vocalist goes solo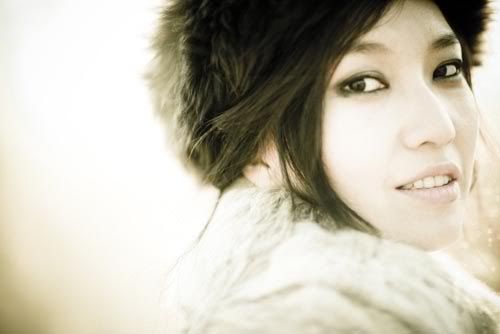 Ooh. Interesting.
This may only interest a handful of you out there who also happen to love Roller Coaster, but this is for us fans of the laid-back, acid-jazz/lounge/groovetronica group: the voice of the band, Jo Won-sun, is finally coming out with her own solo album 17 years after her debut.
I'd been wondering when they'd come out with another album, and since I effing LOVE their music — melodically intricate, groovy, mellow, diverse — I am more than happy to hear about this. And if you don't know them but enjoy Clazziquai, Humming Urban Stereo, Casker, and/or Fortune Cookie, you should really give them a whirl.
I also realized most of my previously posted Roller Coaster song links are now dead, so I've reupped and reposted them here:
SONG (REPOSTS) OF THE DAY
Roller Coaster – "숨길 수 없어요" (Can't Hide It) [ Download ]
Audio clip: Adobe Flash Player (version 9 or above) is required to play this audio clip. Download the latest version here. You also need to have JavaScript enabled in your browser.
Roller Coaster – "해바라기" (Sunflower) [ Download ]
Audio clip: Adobe Flash Player (version 9 or above) is required to play this audio clip. Download the latest version here. You also need to have JavaScript enabled in your browser.
Jo Won-sun first appeared on a compilation album for Sony Music in 1992, and in 1999 her band, Roller Coaster, released its first album and steadily amassed a following, at first remaining relatively underground in the rock and indie scene, then accruing more mainstream notice.
Jo wrote music and lyrics for all the music on her solo debut album (half of which were co-written with Roller Coaster guitarist Lee Sang-soon).
The album, titled "Swallow," releases March 16, and Jo Won-sun will start making appearances on live music programs at the end of the month to promote it.
Roller Coaster – "Love Virus" [ Download ]
Audio clip: Adobe Flash Player (version 9 or above) is required to play this audio clip. Download the latest version here. You also need to have JavaScript enabled in your browser.
Roller Coaster – "悲幸記 (비행기)" (Sad, happy story) [ Download ]
Audio clip: Adobe Flash Player (version 9 or above) is required to play this audio clip. Download the latest version here. You also need to have JavaScript enabled in your browser.
Via Mk.co.kr, Herald Biz