Uhm + Hwang + Ryu: Dream team?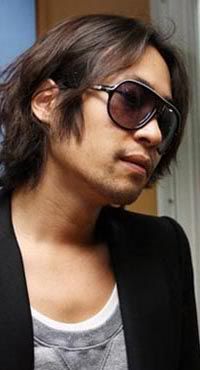 Uhm Tae-woong, Hwang Jung-min, Ryu Seung-beom
The actors: Uhm Tae-woong (Cell Phone, Devil), Hwang Jung-min (Happiness, Black House) and Ryu Seung-beom (Bloody Tie, Crying Fist).
The director: Lee Joon-ik (The King and the Clown, Shadows in the Palace).
The movie: Like a Moon Escapes From Clouds [구름을 벗어난 달처럼; a working title].
(Is this gonna be intense or what?)
For this latest project, Hwang Jung-min and Ryu Seung-beom, who have been friends since both were unknowns, are teaming up again three years after sharing the screen in Bloody Tie. Uhm Tae-woong rejoins Lee after having worked together on the Vietnam War-era You're Far Away, aka Sunny (for which lead actress Su Ae won a bunch of awards last year).
The film is actually based on a manhwa of the same name by Park Heung-yong, and takes place following the Japanese invasion of Korea in 1592. Bringing on three such strong actors to work with director Lee makes this a highly anticipated project for the coming year — I don't know about the plot, but the casting sure raises some expectations — and the film is scheduled to begin filming at the end of March.
Via DongA