Yoo Seung-ho's Busan enters filming

Yoo Seung-ho
Busan [부.산 (父.山)] has been attracting some buzz for its casting, and now the film has begun shooting. The title of the movie carries dual meaning — first as the seaside city in which the story is set, and also as the hanja reading of the characters (father, mountain), which describe the plot of a father who fights to save his son.
Busan revolves around three main characters: Kim Young-ho (Portrait of a Beauty) as a cruel man willing to abandon his family for worldly success; Yoo Seung-ho (The Way Home) as a kidney cancer patient; and Go Chang-seok (Rough Cut) as a roughneck father who struggles to save his son.
The movie is directed by Park Ji-won and started shooting on the 20th on the Busan piers. It is aiming for a release in the latter half of this year.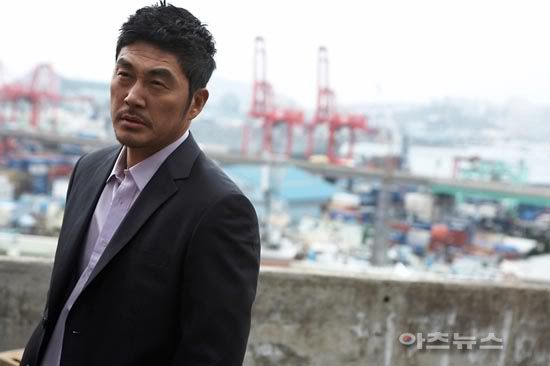 Kim Young-ho
I've been keeping an eye out for Korea's "Little Brother" Yoo Seung-ho since he made a splash playing young Yonsama in the historical drama Legend (he got his start five years before that, in 2002's The Way Home). With each role, he's been transitioning slowly from child star into youth actor, and while he's still young — he's 15 — Yoo has been gradually showing a more mature side with his roles and has already built up a strong enough name and screen presence to command some box-office power.
Personally, though, I'm more looking forward to his upcoming movie "71," and not just because that co-stars Kim Bum, but because the premise of young boys taking a wartime stand under the leadership of a barely-adult leader (Kim Bum) strikes me as intense and compelling.

Go Chang-seok
Via Asia Today
RELATED POSTS
Tags: Go Chang-seok, Kim Young-ho, Yoo Seung-ho