All hail Queen Seon-deok
Pretty.
The first actor to get into character for the upcoming historical series Queen Seon-deok [선덕여왕] was Go Hyun-jung (HIT) taking on her court lady character of Mi-shil. Now the stills have been revealed for the second leading lady as Lee Yo-won (Surgeon Bong Dal-hee) takes the throne as the titular Queen.
The 50-episode Queen Seon-deok takes place in the era of the Three Kingdoms, in the Silla dynasty, and centers around the court politics and power struggle between the two ladies. (Mi-shil is the second most powerful woman in the court, next to the queen, and challenges her rival's authority while using her femme fatale wiles to her best advantage.)
Lee Yo-won had a successful hit back in 2007 in the medical drama Surgeon Bong Dal-hee, although her follow-up series Bad Love (with Kwon Sang-woo) was pretty much a big flop. She explains taking on this role — she was brought in to replace Sung Yuri, whose casting caused something of an uproar and was swiftly retracted — by saying, "After reading the synopsis, I felt something like fate that I had to play Queen Seon-deok."
The MBC series takes to the air next month on Mondays and Tuesdays, after Queen of Housewives ends. It will challenge SBS's struggling epic historical drama Ja Myung Go and KBS's The Man Who Can't Get Married, which will replace Story of a Man.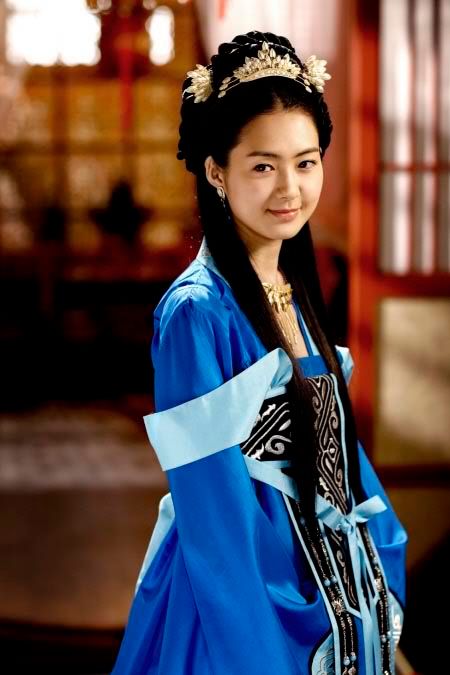 Via E Daily
RELATED POSTS
Tags: Go Hyun-jung, Lee Yo-won, Queen Seon-deok