Dead project Daemul to be revived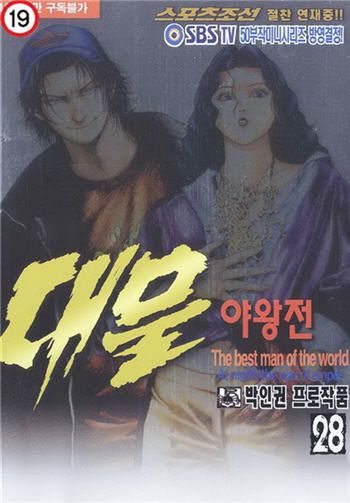 A highly anticipated drama project that fizzled last year may get a second chance at broadcast life: producers are hoping to give Daemul (aka Big Fish, or 대물) a second go.
The 10 billion won drama production had been a big-buzz project, first of all because it was based off a popular comic, and second of all when it cast A-list stars in the roles of the female president and high-class gigolo: Go Hyun-jung (HIT) and Kwon Sang-woo (Bad Love) in what was to be his big comeback project.
However, Daemul encountered numerous problems with its budget, PDs, and filming locations; SBS then dropped it from its schedule; and eventually it fizzled.
Now, Lee Kim Productions is hoping to get the drama back into production and on the air sometime this year. Interestingly, they say they want to continue with the same actors, but that might be tough, as both are now headlining their own series (Kwon in the current Cinderella Man and Go in the upcoming Queen Seon-deok). LKP is currently working on adapting scripts from the manhwa, which was created by Park In-kwon. Park also created the manhwa War of Money, which was turned into a hit drama in 2007 by the same production company.
I've always been more interested in the premise with Daemul than its producers or cast, so I'd actually like to see this one make it to air. Probably won't be with SBS, though — although, I wonder if the broadcast station will put aside its squabbles with the production company and attempt to woo Lee Kim's upcoming Lady Castle, starring Yoon Eun-hye.
Via Joy News
RELATED POSTS
Tags: adaptations, Daemul, drama production, Go Hyun-jung, Kwon Sang-woo