Joo Ji-hoon busted for drug use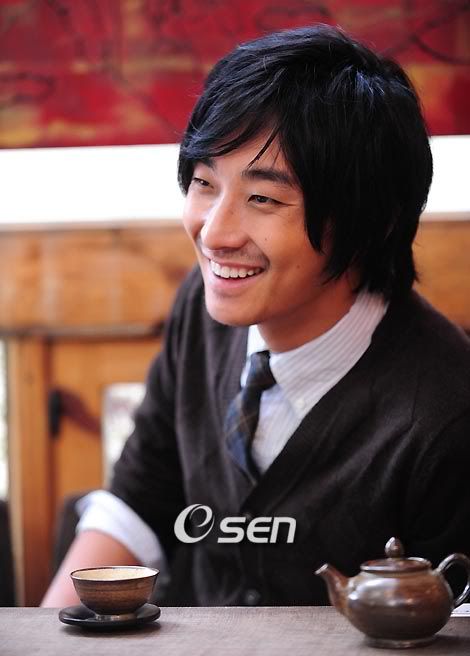 Whoa. Five people have been busted for drug trafficking, selling, and/or use — and three of them celebrities.
Most shocking is the involvement of popular actor Joo Ji-hoon, of movies Antique Bakery and The Naked Kitchen.
A representative from the Seoul police's drug investigation department told reporters on April 26, "Joo Ji-hoon was investigated and admitted to drug use." Joo reportedly bought the drugs — which include Ecstasy and Ketamine — from a fellow celebrity. Two non-celebrity individuals were booked for drug use along with Joo, but the three were not jailed. Police have filed for arrest warrants for the traffickers, movie actress Yoon Seol-hee and model Yeh Hak-young.
According to the police, Yoon is suspected of having received approximately 100 million won ($75,000) from Yeh and others between August 2007 through December 2008. She allegedly traveled from Japan fourteen times to purchase, smuggle, and sell Ecstasy and Ketamine. (Yeh supposedly accompanied her several times.) The drugs had been smuggled into the country by concealing them in underclothes worn by Yoon.
Joo Ji-hoon is thought to have used the drugs on two occasions along with the other reported individuals, at a Kangnam club and at home.
The 26-year-old Joo Ji-hoon shot to fame after acting the lead role of the prince in the incredibly popular teen drama Goong (Princess Hours) in 2006, which he followed with the dark thriller drama Devil in 2007. Most recently, he took the lead in the manga-adapted film Antique Bakery and the offbeat romance The Naked Kitchen.
YIIIIKES. I'm guessing he'll be dropped from the Tokyo Tower remake now — if not prevented from acting altogether. Drug use — particularly in South Korea — is a big, big deal, and potentially career-killing stuff. Don't do drugs, folks!

UPDATE

Joo Ji-hoon, Yoon Seol-hee, Yeh Hak-young
There isn't much information available on Yoon Seol-hee, other than that she is an actress who was born in 1982.
Yeh Hak-young, on the other hand, was born in 1983 and got his start as a model in 2001, and appeared in numerous clothing, cell phone, and other advertisements, as well as music videos for groups like SG Wannabe and Gavy NJ. He made his first acting appearance in the MBC Nonstop sitcom series, then acted in the 2006 cable television version of Dasepo Naughty Girls, and Hyun Bin and Lee Yeon-hee's Millionaire's First Love.

UPDATE 2
Yoon Seol-hee has confessed more names of individuals who took drugs from her. Of the approximately 15 additional names, there are seven or eight more celebrities. Police will be following with investigation of those additional parties, "some of whom are as widely known as Joo." Eep! This thing could get big(ger) and ugly(er).
Via Herald Biz, My Daily, Yonhap News
RELATED POSTS
Tags: bad behavior, Joo Ji-hoon, Yoon Seol-hee