MBC winds up for baseball drama Strike Love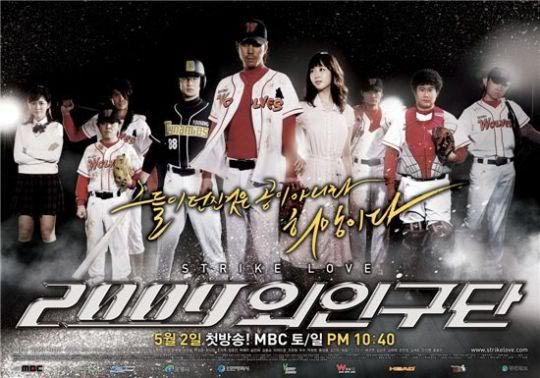 MBC's upcoming baseball drama Strike Love [2009외인구단, for which I previously used the literal translation Alien Baseball Team], is another drama adapted from a popular manhwa, and has fans eager for its premiere next month.
The sports-themed series stars Yoon Tae-young (Legend) in the lead role of baseball player Kachi, while Kim Min-jung (New Heart) is cast as his love interest Omji (or Umji).
I wasn't sure how I'd like this drama, but the new preview video clip makes it look pretty good (watch below).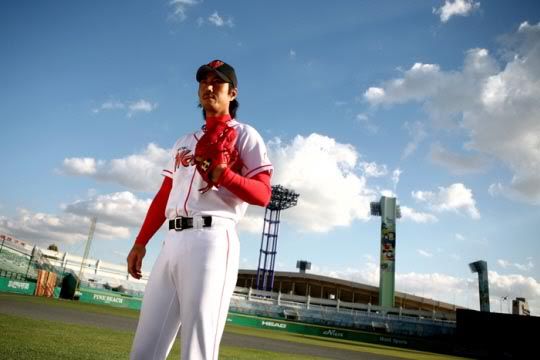 Also cast are Kim Sung-min (Legend, Open City) as Madongtak, while Munhee actress Song Ah-young takes on the character of Hyunji. Along with the two leads, these four will form the main love rectangle of the series.
The baseball team includes a motley assortment of players, like the small but speedy shortstop; the super-tall half-Korean batter; the legendary one-armed batter; and so on. (If you're like me and you have no exposure to the original comic, these names and roles mean little — the original manhwa was super-popular in the 1980s — but looking online, it seems there's a pretty decent amount of excitement over this adaptation.)
Strike Love will be MBC's newest weekend drama, and airs its first episode on May 2.
While I don't care for sports, I think I'm actually developing a soft spot for sports dramas — like the classic Jang Dong-gun basketball miniseries The Last Match (I even kinda enjoyed the horrible Last Match wannabe Icing that followed), the Olympic village-based Taereung National Village, and, oh yeah, the figure-skating world of Triple. Hey, wait a sec — all of those are MBC dramas. Interesting.
On the other hand, in addition to Strike Love and Triple, this upcoming drama season will also see the golf drama Buddy on KBS (which, by the way, is also adapted from a manhwa by the same creator of Strike Love, Lee Hyun-sae), as well as something called Mister Sunshine (SBS) that is described as "sports melodrama mixed with fusion period piece." Now, THAT sounds fascinating.
(On the downside, Mister Sunshine is apparently the next collaboration for the PD and writer who gave us the Lovers trilogy, On Air, and the new Kim Sun-ah series City Hall. But maybe that's an upside to someone else. The drama takes place in the 1920s and '30s, will take on 32 episodes, and is a joint Korean-Japanese production — and features an American lead character. I don't know if news is accurate at all, but I've seen a few reports tossing around Mr. Wentworth Miller's name as a possible candidate. I wouldn't take this seriously yet, however — probably more that they're making inquiries.)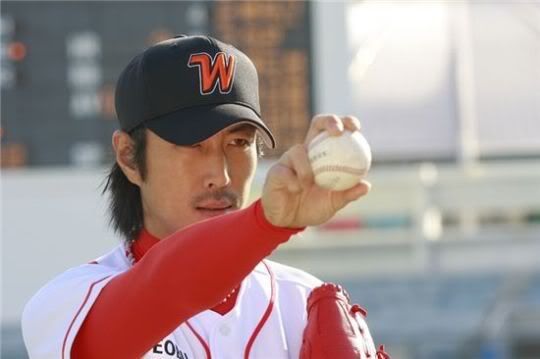 Via Arts News
RELATED POSTS
Tags: adaptations, Kim Min-jung, Strike Love, Yoon Tae-young