Pageant finalist Kim Sun-ah
Kim Sun-ah walks the pageant runway — and cracks up crew members in the process — for a scene in the upcoming SBS drama City Hall.
In the scene, her character participates in the "Miss Baendaengi Pageant" (and being that a baendaengi is a kind of fish, we can guess the event is not exactly at Miss Korea levels), jumping at a chance at the 20 million won prize ($15,000) to pay off her credit card debt. (No hint yet whether this is before or after her character becomes mayor. I'd vote for before.)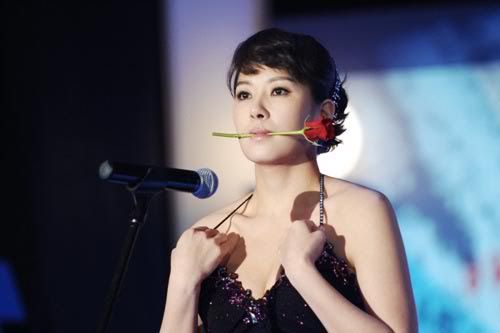 After being selected among the first 100 contenders, Kim's character then makes the final cut to be among the last 15 standing. As a finalist, she walks the runway with the other competitors, which Kim accomplished with a particularly comic flair. The shoot took place in front of an audience of 400 and Kim shot about 20 takes.
City Hall airs its first episode next Wednesday, April 29. This particular scene will air in Episode 4, which broadcasts on May 7.
RELATED POSTS
Tags: City Hall, Kim Sun-ah