Wedding announcements for Lee Seon-kyun, Ricky Kim
Is love in the air, or what? (Well, it IS spring…)
Well, Mr. Voice is off the market — Lee Seon-kyun of dramas Coffee Prince, White Tower, and My Sweet Seoul is getting married to his longtime girlfriend, Jeon Hye-jin.
The couple has been dating for six years, and is looking to marry next month (May 23, to be exact). Lee explained, "Hye-jin recently went on a solo trip for a month, and during that time I really missed her. I realized how empty it was without her. I want to be with Hye-jin forever." The couple will hold a press conference on April 11 regarding their wedding plans.
He won't have much time for a honeymoon, however, given that MBC's drama Triple premieres in June. (Yaaayyy!! Okay, I gotta stop doing that. Must… keep… expectations… down…) Meanwhile, Jeon most recently acted in the movie The Naked Kitchen. She played So Ji-sub's older sister in the drama I'm Sorry, I Love You, and I particularly liked her in the love-n-sex-themed cable drama Romance Hunter, where she was a career woman saddled with a dickish boyfriend.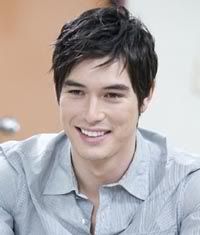 Meanwhile, another wedding has been announced, this one for On Air actor Ricky Kim (28), who will marry musical actress Ryu Seung-joo (32). Kim is a half-Korean actor who grew up in Texas, and has been dating Ryu for the past two years. Ryu is currently performing in the musical Dreamgirls in the role of "Michelle Morris."
Their ceremony will also take place next month, on May 4.
Via Hankook Ilbo, E Daily
RELATED POSTS
Tags: Jeon Hye-jin, Lee Seon-kyun, On Air, Ricky Kim, star romances, weddings