Shin Mina sings with Loveholics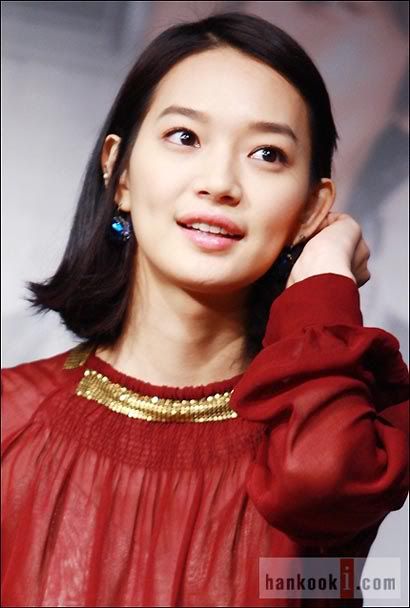 Actress Shin Mina (Naked Kitchen, Devil) will be lending her vocals as guest singer with rock band Loveholic — or, as they're known now, Loveholics.
Lead singer Jisun left the band to go solo two years ago, and the remaining two groupmates Lee Jae-hak and Kang Hyun-min have chosen to feature a rotating door of guest vocalists (Alex, Horan, Whale) rather than sticking with one fixed replacement. They've used the slightly altered moniker "Loveholics" for those collaborations, and released their first digital single "Butterfly" last December. For their second, they're working with Shin Mina.
She isn't wholly inexperienced as a singer, and last year recorded a song with Toy that was featured in the branded entertainment project Summer Days (listen below). That also starred Hyun Bin and Ryu Seung-beom and was touted as a "crossover film" — but you can just consider it an elaborate commercial. She also participated on the soundtracks to her films Go Go 70 and The Naked Kitchen.
Shin's new single with Loveholics is titled "Miracle Blue" [미라클 블루], and she'll appear in the music video as well. However, it's not a straight music video — it sounds like more branded entertainment, as it also features Calvin Klein (for which she is brand model). Her management explains that this is a new project that "brings music together with fashion."
I don't think she's particularly strong as a vocalist, but it seems like her voice really isn't the focus of this venture, is it? (I miss Loveholic + Jisun.)
Via My Daily
SONG OF THE DAY
Toy & Shin Mina – "즐거운 나의 하루" (My Happy Day). This song is from the "crossover film" Summer Days. [ Download ]
Audio clip: Adobe Flash Player (version 9 or above) is required to play this audio clip. Download the latest version here. You also need to have JavaScript enabled in your browser.
RELATED POSTS
Tags: branded entertainment, Loveholic, Shin Mina, singers