A movie marriage for Yoo Ji-tae and Yoon Jin-seo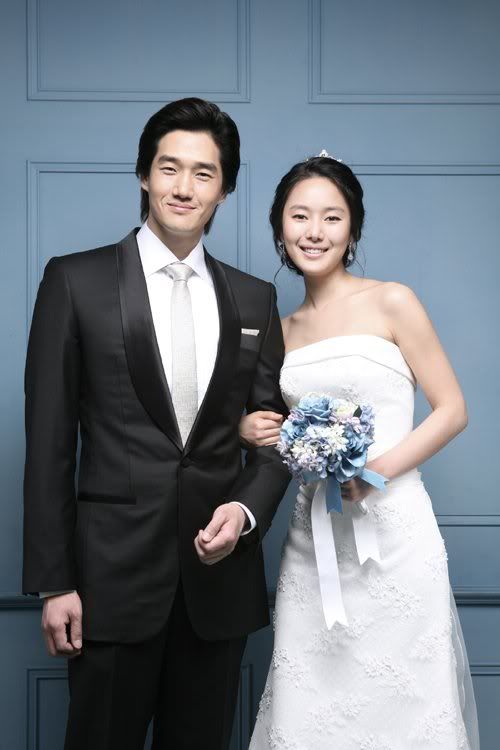 No, not another star romance — these are wedding stills from the upcoming movie Bimilae [비밀애, or Secret Love], starring Yoo Ji-tae (A Star's Lover) and Yoon Jin-seo (Return of Iljimae, Beastie Boys). The two actors are reuniting after first working together six years ago in the Park Chan-wook film Oldboy.
Bimilae is described with words like "fatal, fateful love," and while that tends to turn me off the plot, I am interested to see Yoo Ji-tae playing brothers. One brother marries his love, but somehow his new bride becomes caught between the two.
The movie is currently filming and plans to release later this fall. Here are a few more photos from the wedding album — they do make a lovely couple:
Via Segye
RELATED POSTS
Tags: Yoo Ji-tae, Yoon Jin-seo