Kang Dong-won and Song Kang-ho are sworn brothers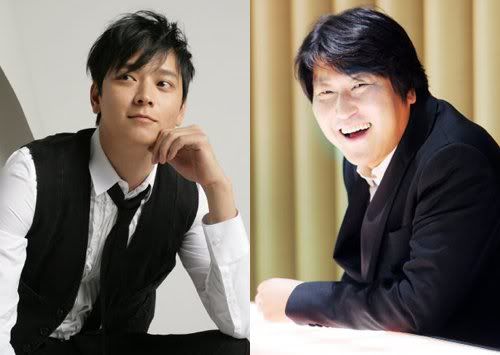 Kang Dong-won, Song Kang-ho
Song Kang-ho and Kang Dong-won playing friends? (Or frenemies?) Ooh, I like this pairing.
In the upcoming action movie Sworn Brothers [의형제], Song Kang-ho, an ex-agent of the National Intelligence Service who acts before he thinks, is paired with Kang Dong-won, who plays a cool-headed spy kicked out from the north. Song's character was released from the NIS six years prior following a shootout that took place in the heart of Seoul; however, both men keep their identities hidden from each other.
Sworn Brothers is directed by Rough Cut's Jang Hoon, and just entered principal photography on June 5. This is Song's next project following his vampire priest turn in Thirst, while Kang Dong-won (Voice of a Murder, Maundy Thursday) will have to enlist for his mandatory military service sometime this year.
Via OSEN
RELATED POSTS
Tags: Kang Dong-won, Song Kang-ho